Go back
Three climbers on the "Needle," 1959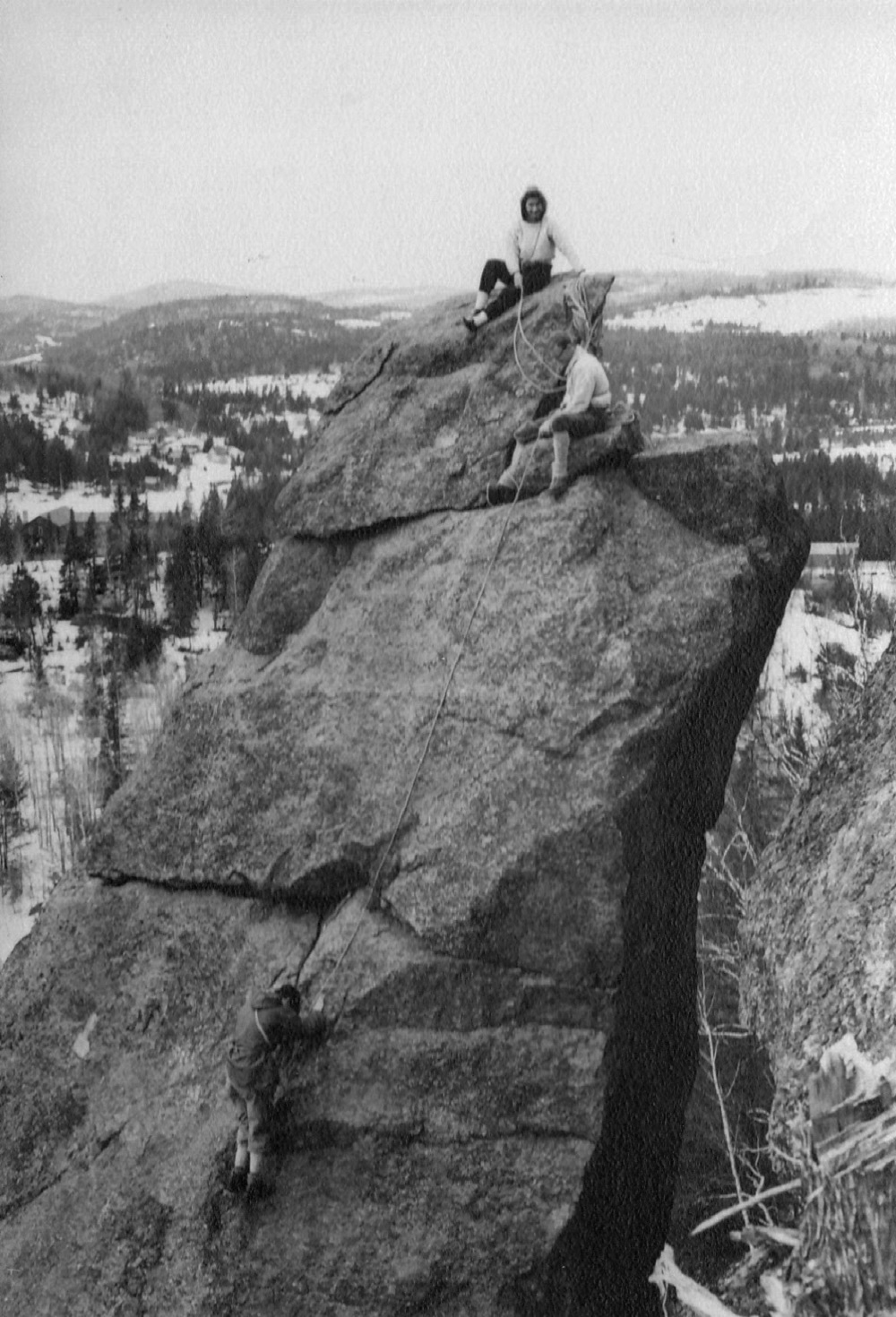 Source:
Claude Lavallée collection
A trio on the "Needle" at Mont Condor. It can clearly be seen that this rock formation is detached from the rest of the mountain.
Because the "Needle" is detached from the main rock wall, snow accumulated in the winter melts more rapidly than the rest of the massif. It is therefore possible to start climbing earlier in the season, as soon as the rock surface is dry and begun to warm up.