Go back
Official inauguration of the FCMQ in 1969.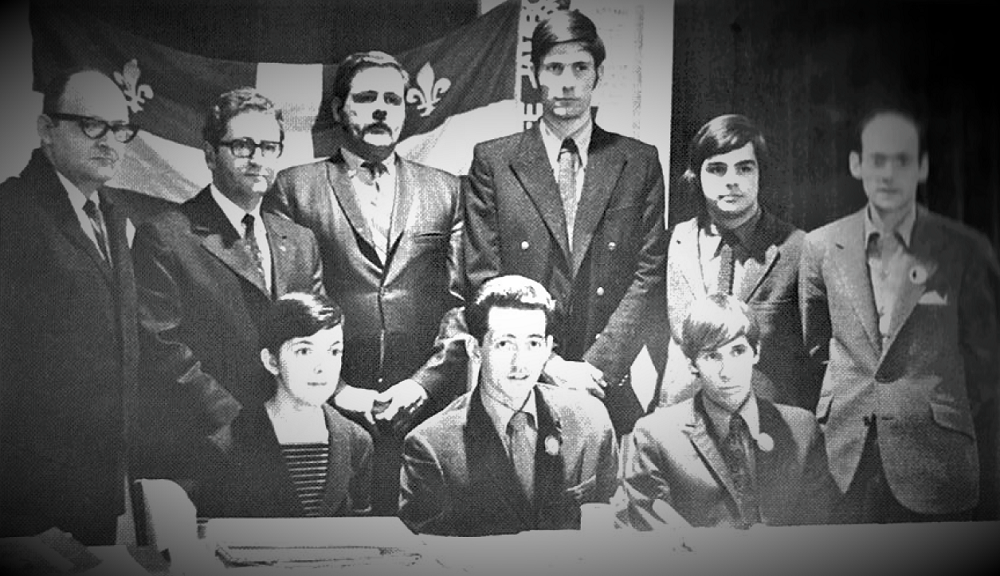 Source:
Claude Lavallée collection
The official inauguration of the FCMQ took place on January 23, 1969. In the centre of the first row are Claude Lavallée and Gilles Parent; and second from the left in the second row is Denis Gravel. These three men were behind the creation of the Fédération des Clubs de Montagne du Québec, (known today as the Fédération Québécoise de la Montagne et de l'Escalade – FQME).
The FQME is a non-profit organization made up of an association of people and organizations with an interest in various outdoor activities such as rock climbing and backcountry skiing. It is recognized and supported financially by the government of Québec as a National Recreational Organization (Organisme national de loisir – ONL).