Go back
Nathalie Malo in "Le Toit de Ben"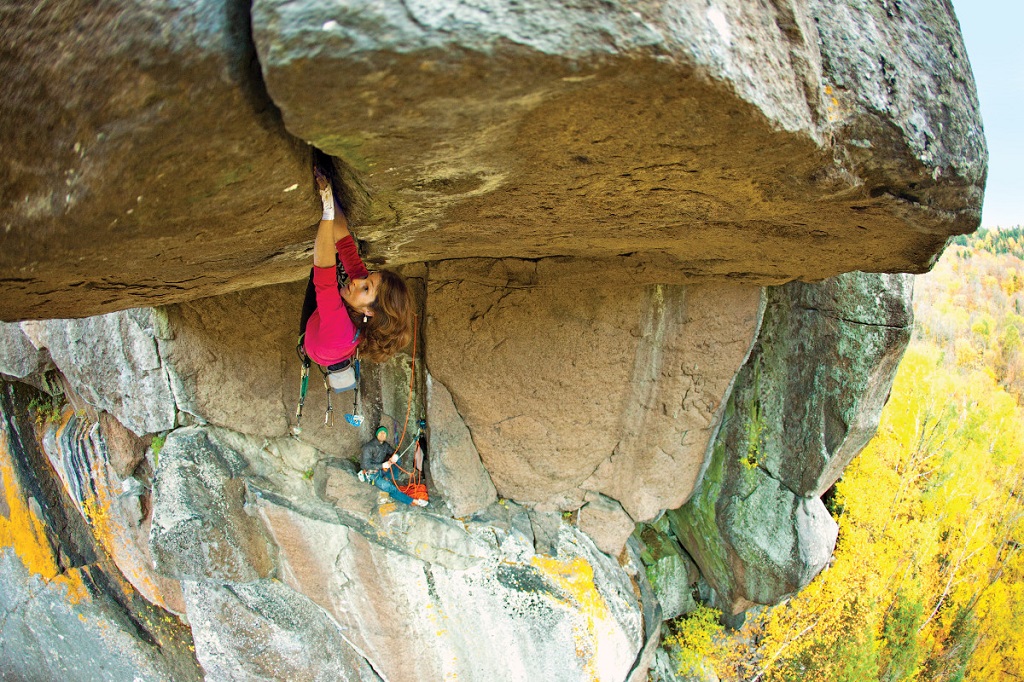 photo credit: Andrew Burr
Bernard Poisson first aid climbed this burly, 10 meters horizontal roof crack in 1958, placing wooden pegs and pins and climbing on hemp rope while wearing a homemade chest harness.
It wasn't until 1987 that Québec climber François Roy freed the line, thus establishing Val-David's first 5.13. Around the time of Roy's ascent, more than 170 routes were put up, increasing the growth and popularity of Val-David.
In 2010, Canadian Nathalie Malo ticked the first female ascent of Le Toit de Ben, after climbing for only four years.