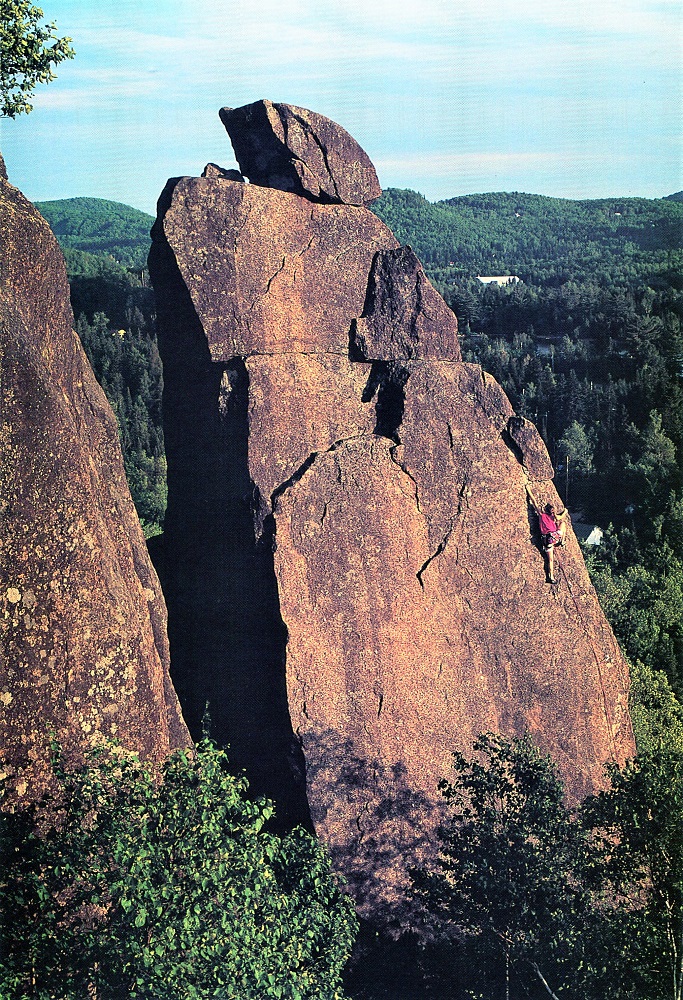 Source:
Photo credit: Daniel Lévesque, from the "Val-David 1997, Crans et Lumières" calendar.
Nadine Gagnon in the route "Ochra" in 1996
Nadine Gagnon was in the forefront of the rock-climbing scene in the 1990s and early 2000s. Specializing in competitive climbing, she was often on the podium at provincial and Canadian events.
Val-David was her favorite playground and she participated in the opening of several routes.