Go back
Map of the trails and escarpment country in Val-David in 1951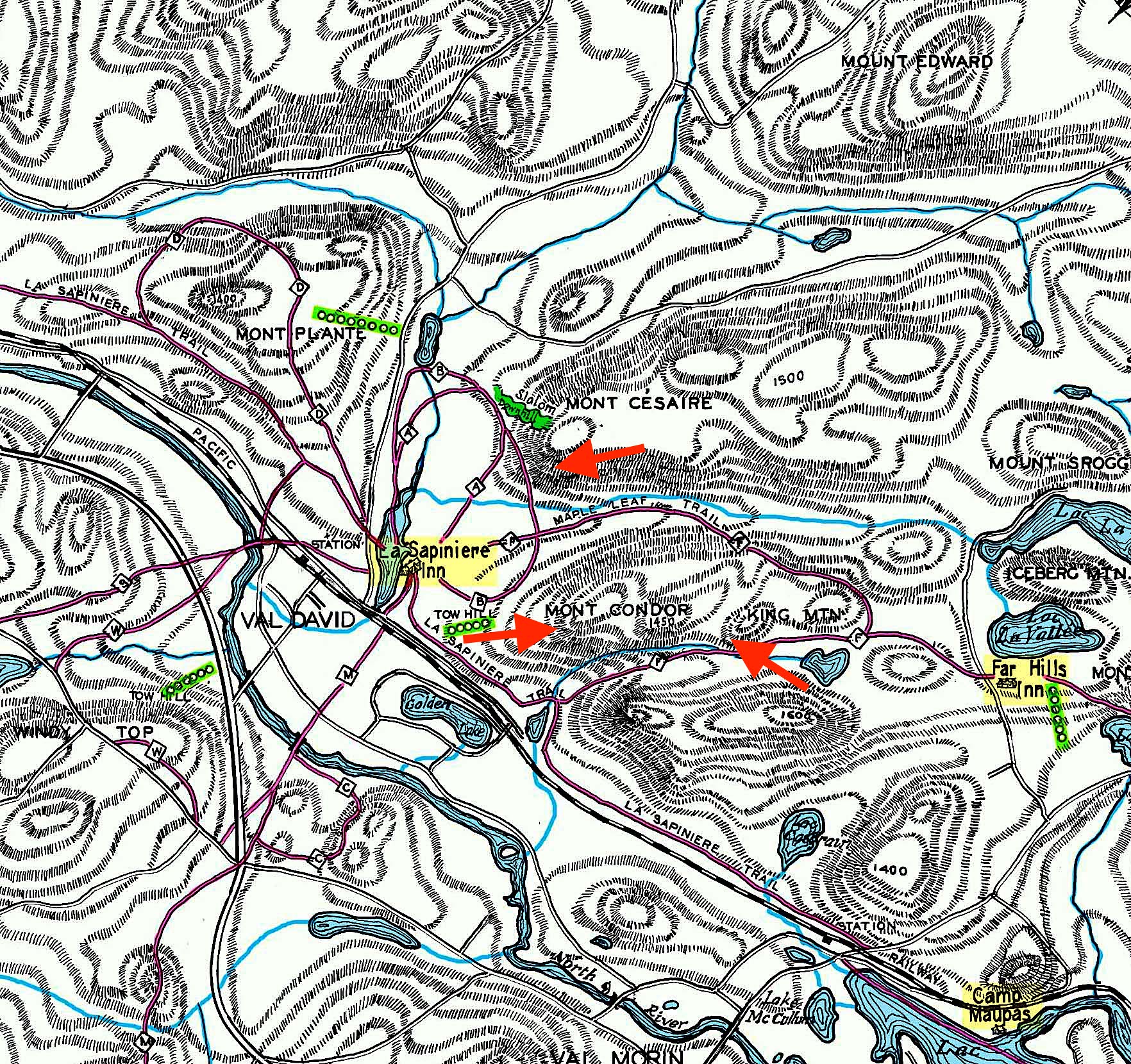 Source:
Map by Paul d'Allmen, 1951, courtesy of the Laurentian Ski Museum; 2019 modifications by the Société d'histoire et du patrimoine de Val-David.
Map of Val-David in 1951 showing the escarpment country, ski trails (including the Maple Leaf), the rock-climbing sites (Mont Césaire, Mont King, Mont Condor), inns and meeting places such as Camp Maupas, the Sapinière, the Far Hills Inn, etc.
Red arrows indicate the first rock-climbing sites.