Go back
Map of the Val-David/Val-Morin Regional Park in 2019.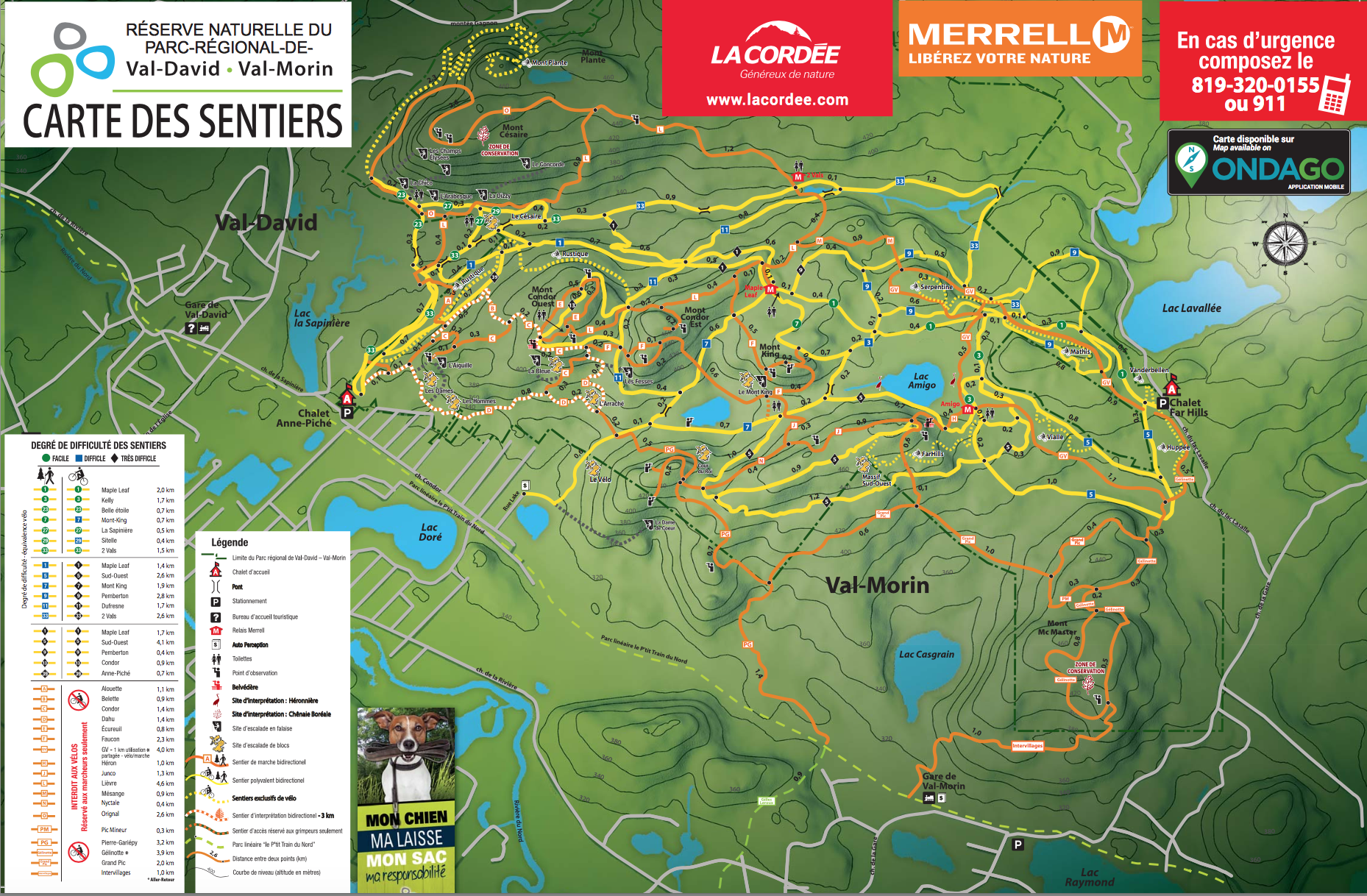 Source:
Val-David/Val-Morin Regional Park, 2019.
Map of park trails, 2019
Located in the heart of the southern Laurentians, the Val-David-Val-Morin Regional Park covers an area of some 600 hectares. The park is a natural wonderland, easily accessible at one hour from Montréal and less than two hours from the Ottawa region. The conservation park makes its natural spaces available for daily recreational and educational purposes by ensuring their sustainability for the benefit of future generations.
Outdoor enthusiasts are delighted by the diversity of possible activities in the park:
53 km of groomed and marked ski trails
31 km groomed and maintained snowshoeing trails
9 Telemark corridors
14 km of trails designed for ski skating (Far Hills sector only)
heated refuges
an area for sliding
53 km of hiking trails
over 500 recorded and graded rock-climbing routes, varying in height from 10 to 130 metres.
boulders, overhangs, a rock wall for beginners
35 km of mountain-biking trails
A nature interpretation trail
areas for resting and picnicking
magnificent viewpoints overlooking Val-David.