Go back
Louise Huot during the filming of Les Rochassiers, 1968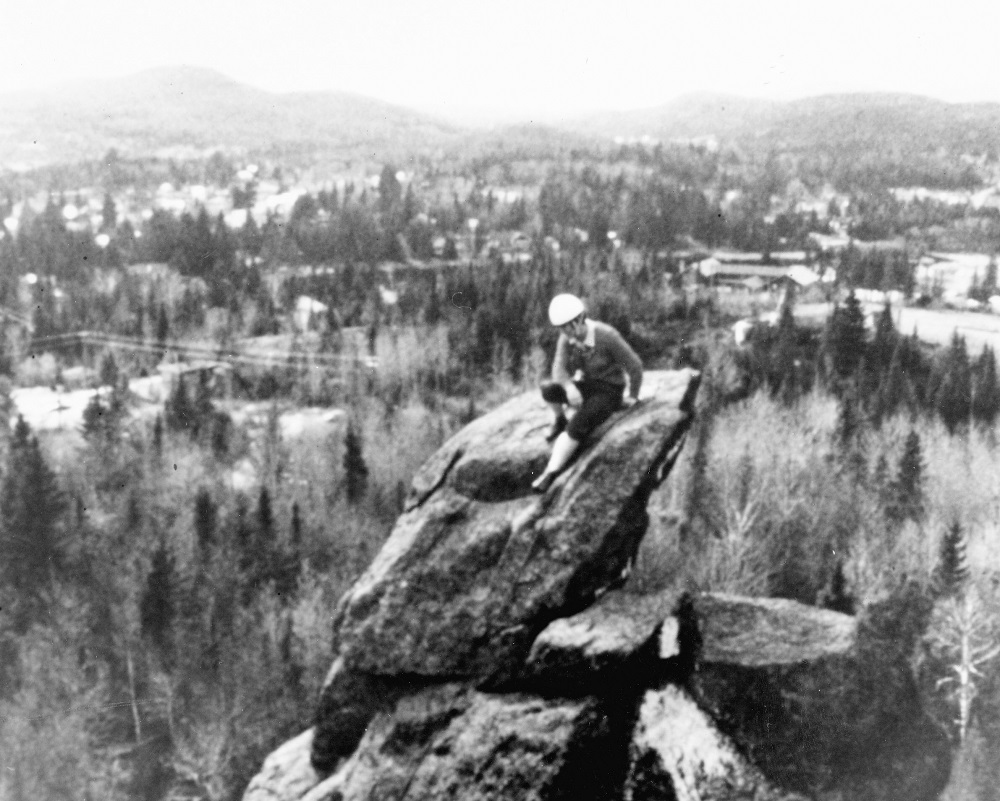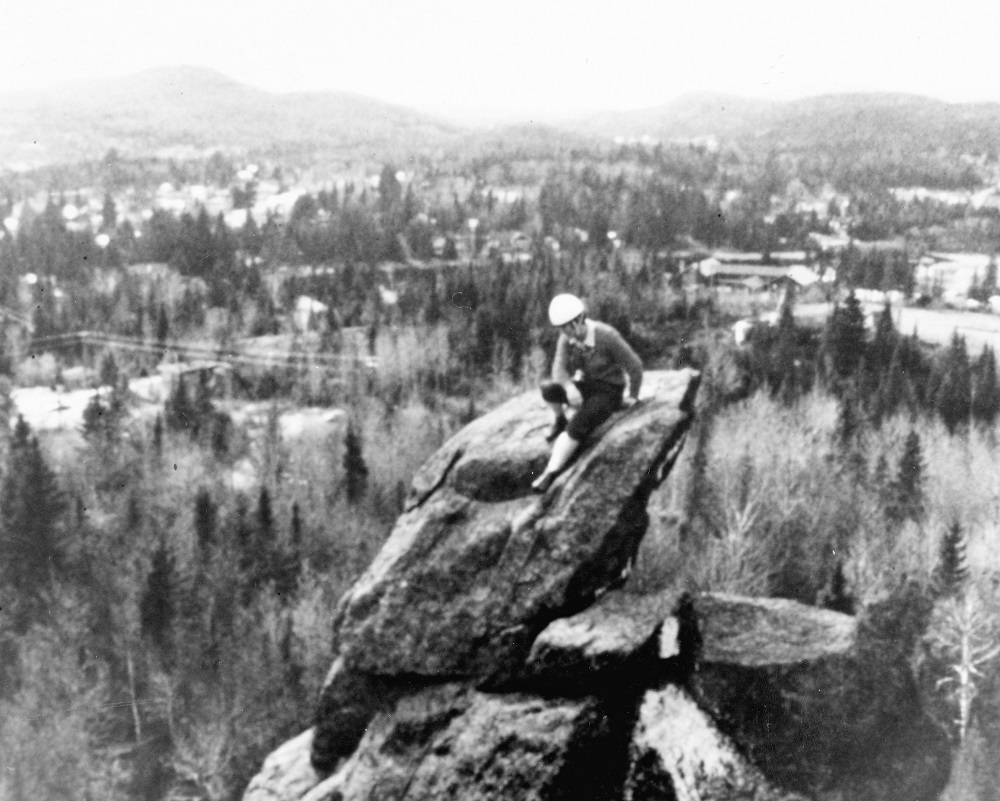 Source:
Claude Lavallée collection
Above, Louise Huot climbing on the "Needle," belayed by her husband Claude Lavallée and filmed by Roger Rochat, a National Film Board cameraman.
Louise Huot, secretary of the Fédération des clubs de montagne du Québec (FCMQ) between 1969 and 1974, immersed herself in climbing as in several other sports. A great athlete, she practiced diving, snowshoeing, synchronized swimming, athletics, skiing and gymnastics. She left her mark in the Palestre Nationale when she was young.
Louise Huot and her husband at the time, Claude Lavallée, took up residence in Val-David where their two daughters grew up. To this day, these little children are third generation Quebec climbers. There are only two families in Quebec whose members have been climbing for three generations.