Go back
John Brett climbing on the "Needle" in 1969.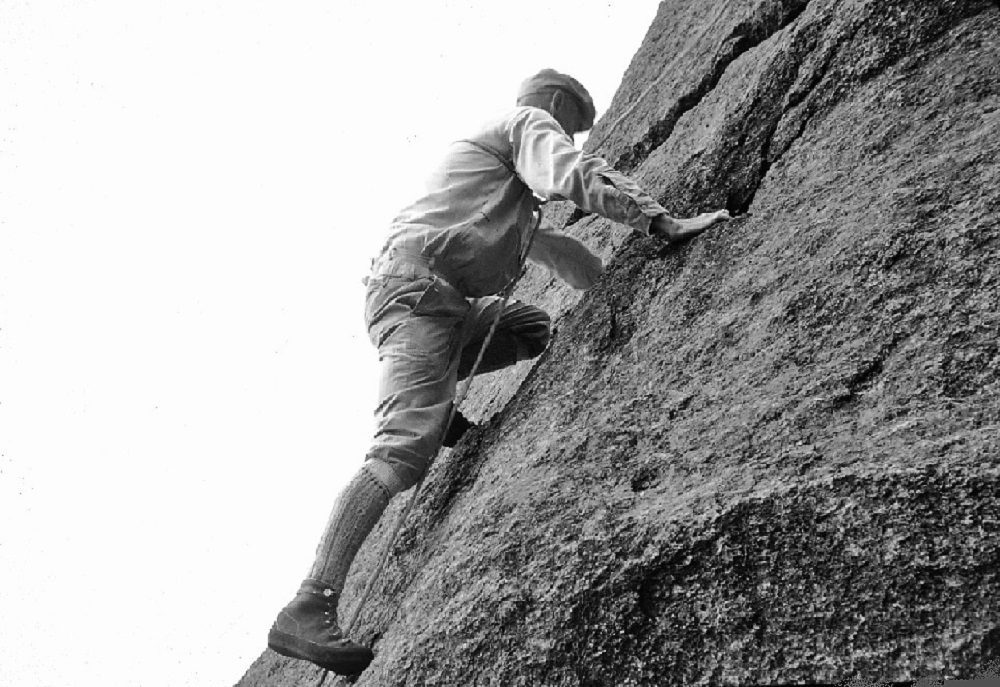 Source:
Claude Lavallée collection
Climbing on a steep rock face or wall requires a technique relying heavily on the feet. Movements across the rock face may sometimes resemble a ballet. Even if the holds in the rock are very small, a climber is able to "scratch" his way, or climb toward the summit.