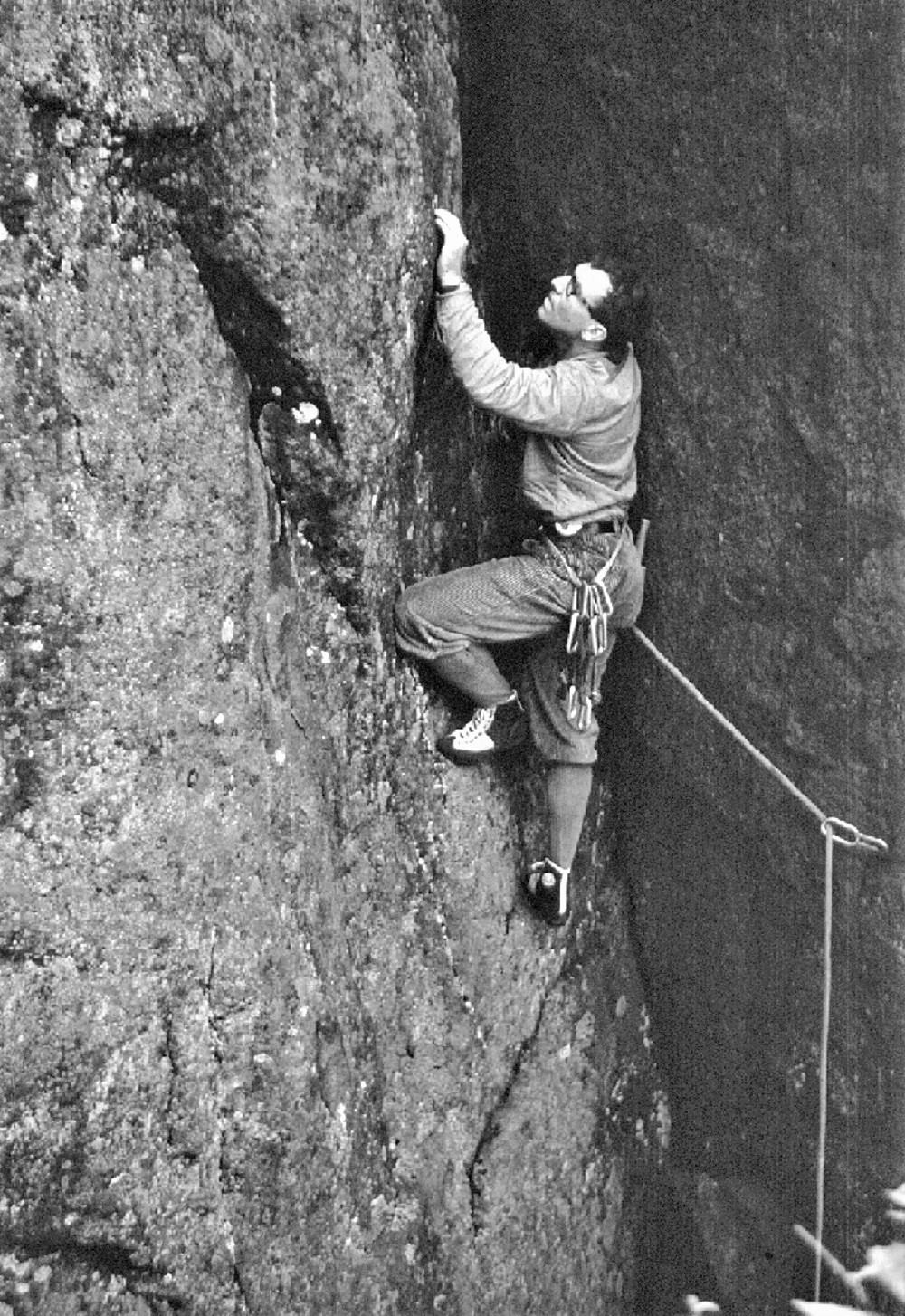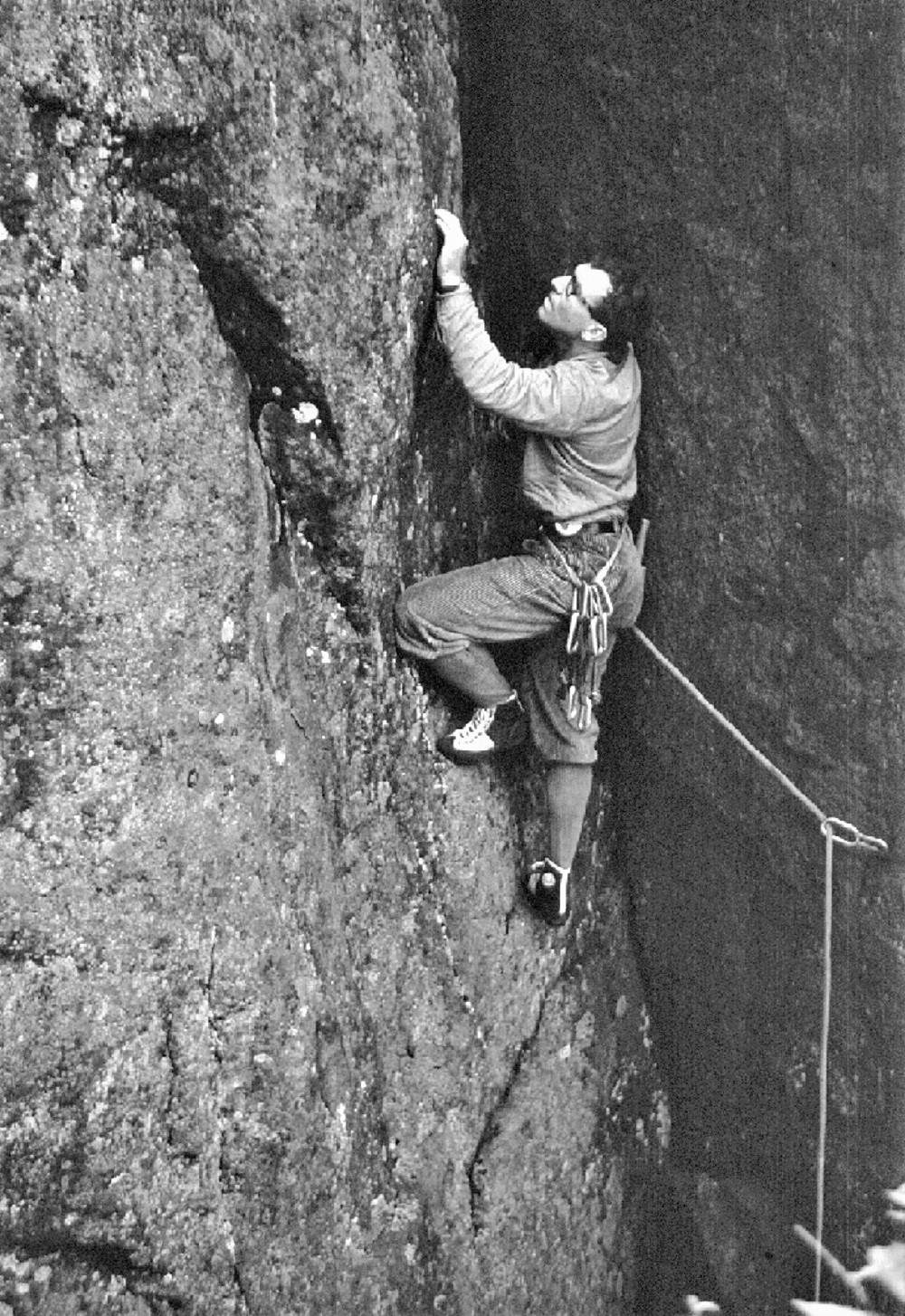 Source:
Claude Lavallée collection
Jim McCarthy at Mont Césaire, 1960.
This American climber was the first climber to make the cover of Sports Illustrated in 1958.
Mostly recognized for his alpine climbs at the Cirque des Unclimbables in the Northwest Territories, he contributed a lot to the development of climbing in Val-David, in particular by inviting his friends to come and open routes. He also greatly contributed to the popularity of the Shawangunks in New York State, which is still today a place of pilgrimage for many Quebec climbers.