Go back
Geneviève Couvrette and bouldering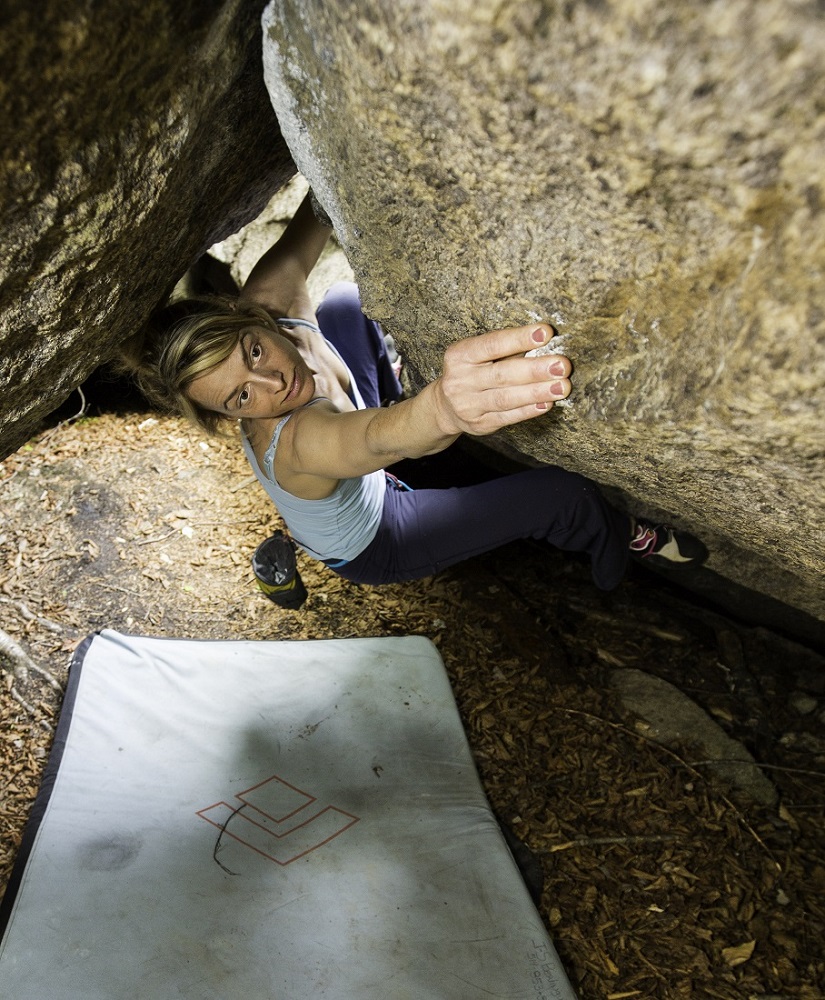 Source:
Photo credit: Jean-Sébastien Berlinguette; Martine Lavallée collection.
Climber Geneviève Couvrette working on a bouldering "problem."
Bouldering is practised on rock walls measuring from 3 to 20 metres in height and consists of moving vertically, diagonally and even horizontally with the aid or almost no equipment. The only equipment needed is climbing chalk (like gymnasts use), special climbing shoes and a protective mattress (known as a crash pad) in case of falls. Climbers are not belayed on the wall, but another climber assists below. Considered in the past as a simple training exercise, it has now become a true discipline with its own competitions. In bouldering lingo, we exchange the term "route" for the term "problem." The main objective is to make the right movements in order to solve the problem. The unique and unusual movements required make the climbers stronger, but the risk of injury is nevertheless greater.
Even if bouldering only made an official entry into the international world of climbing in the 1990s, a few of our pioneers particularly enjoyed  playing on the "bloc de Ben."