Go back
Fritz Wiessner in "La Valse" at Mont Césaire in 1968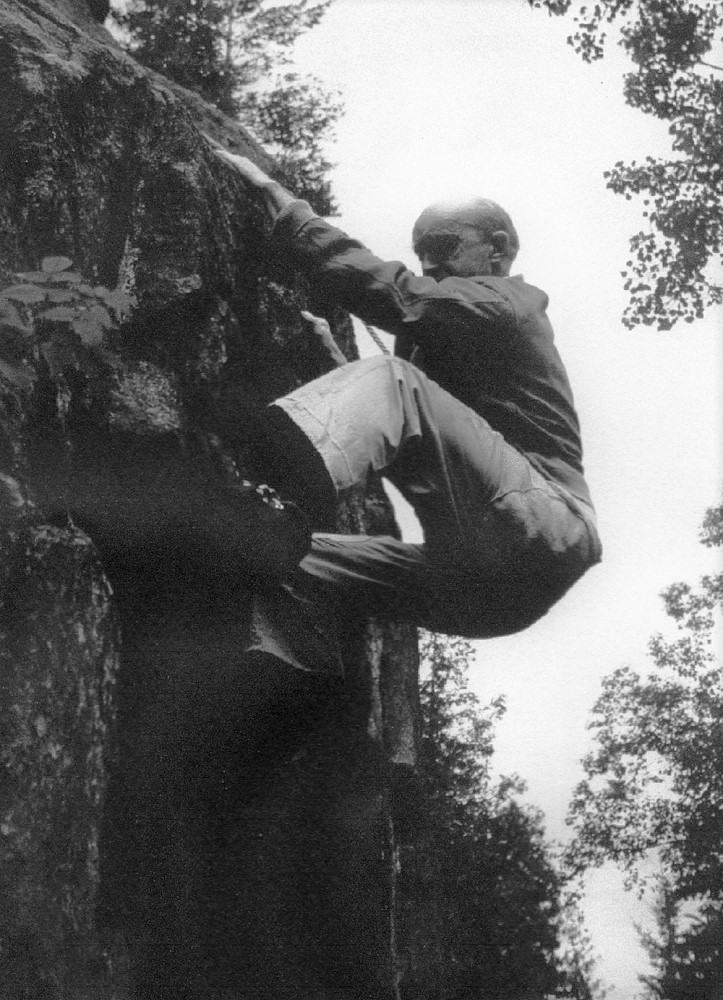 Source:
Claude Lavallée collection
At the end of the 1940s, German-American climber Fritz Wiessner heard about the potential of Val-David and paid a visit to John Brett in 1949. At about the same time, Wiessner had made an attempt to climb K2 and opened some of the most difficult routes in the United States by free climbing, mainly in the Shawangunk region of New York State.
In 1949, Wiessner established a new standard in Val-David during the first climb of "L'Impériale" at Mont King. Several climbers of the period had already been stopped short by the difficulty of "L'Impériale."
Although the Swiss John Brett had apparently been the first to climb on the rock walls of Val David, it was the later visits by Wiessner that really began the development of the region and rock climbing in general in Québec.