Go back
Extract from La Presse newspaper in 1968.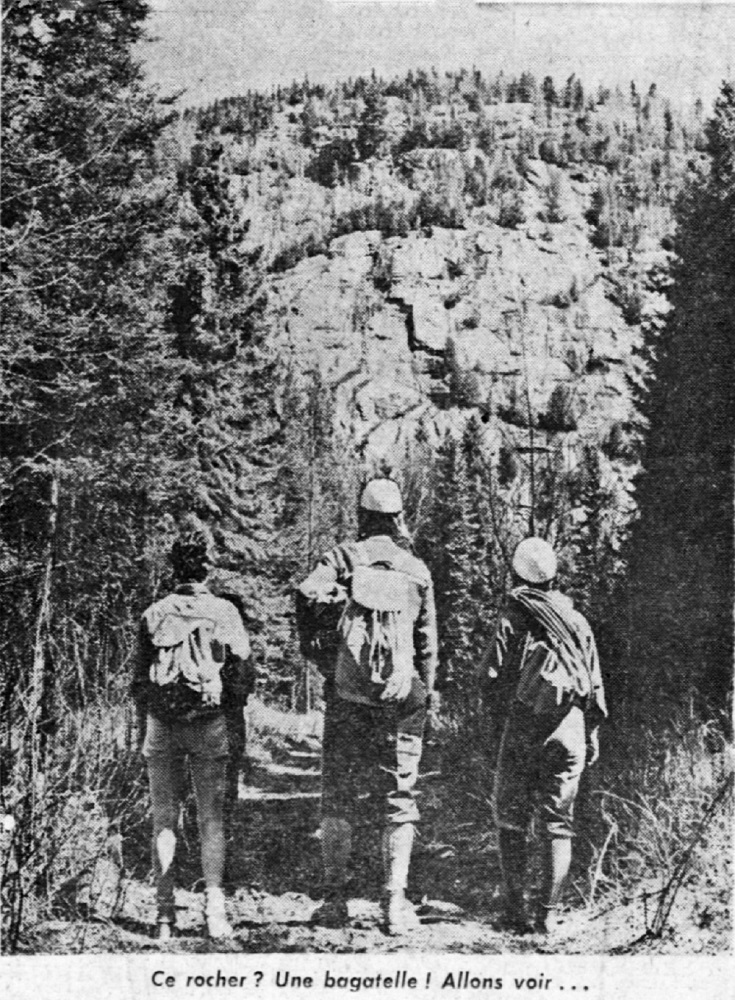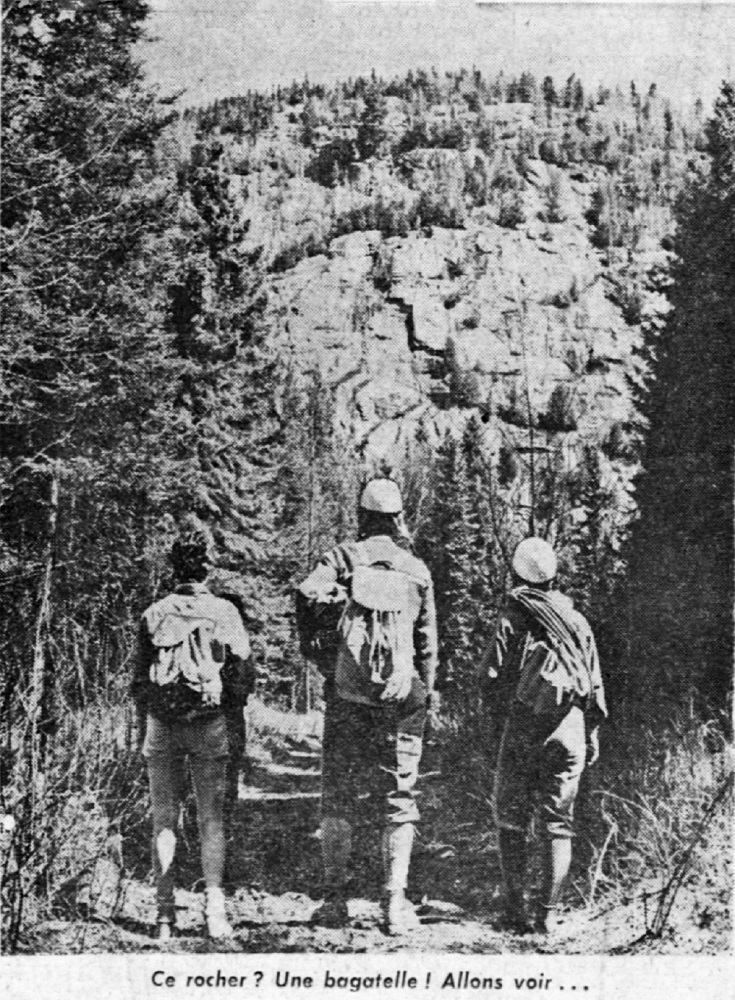 Source:
La Presse newspaper, 1968; Claude Lavallée collection.
Four climbers (one is hardly visible) including Claude Lavallée and Louise Huot on the right, looking towards Mont Césaire.
With its famous routes, "Dizzi Rapture", "Chico" and "Champs Élysées" Mont Césaire is an ideal location for beginners to learn rock climbing. Course run by the Fédération des Clubs de Montagne du Québec (FCMQ) are often held in this sector.