Go back
Urban development plan for Golden Lake in Val-David.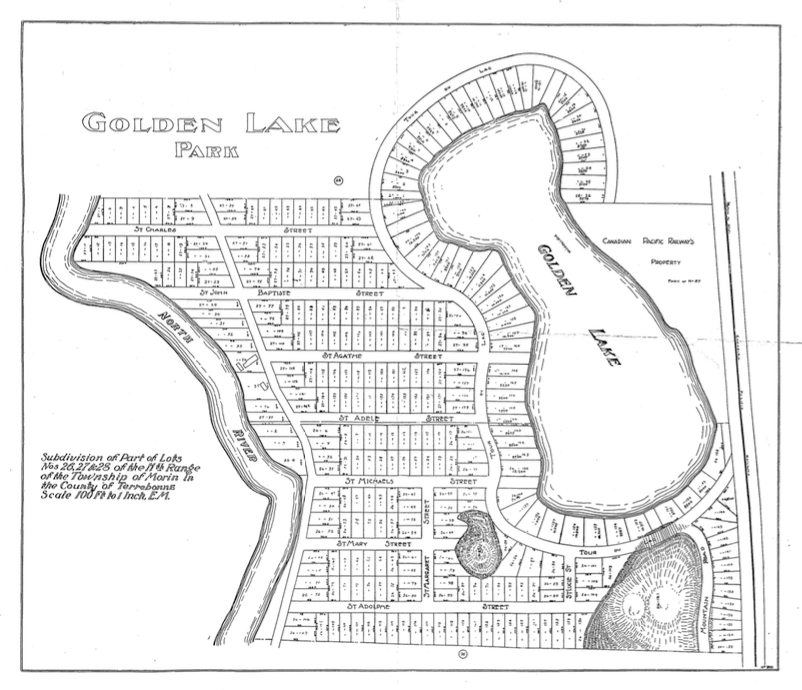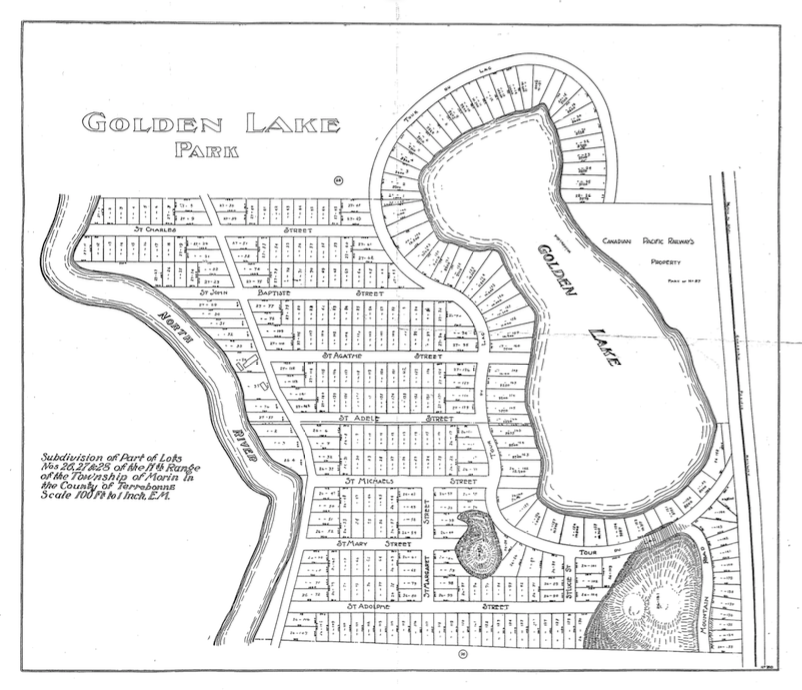 Source:
Archives of the Société d'histoire et du patrimoine de Val-David.
Urban development plan for Golden Lake by Napoléon Carrière and taken up later by Alexander McNeil in 1923.
In 1923, Montréal real estate agent Napoléon Carrière purchased lots 26, 27 and 28 around Golden Lake from Antoine Labonté and Henriette Vendette. He subdivided most of the land around the lake, except for the section belonging to the Canadian Pacific Railway (the part of lot 27 lying between the lake and the railway). He created streets with the names of saints (Saint-André, Saint-Charles, Saint-Jean-Baptiste, Sainte-Agathe, Sainte-Adèle, Saint-Michel, Sainte-Marguerite, Saint-Adolphe, Sainte-Lucie). In his advertisement, Carrière called his project Ste Agathe Golden Lake Park and demanded $1,000 for a lot on the lakeside and $500 for lots in neighbouring streets. But his activities proved not very prosperous, as few cottages were built around the lake at that time and he declared bankruptcy later in 1923. Alexander Cameron McNeil then purchased the domain and immediately renamed it "Golden Lake Park." Since 1984, the official name of the lake has been Lac Doré.