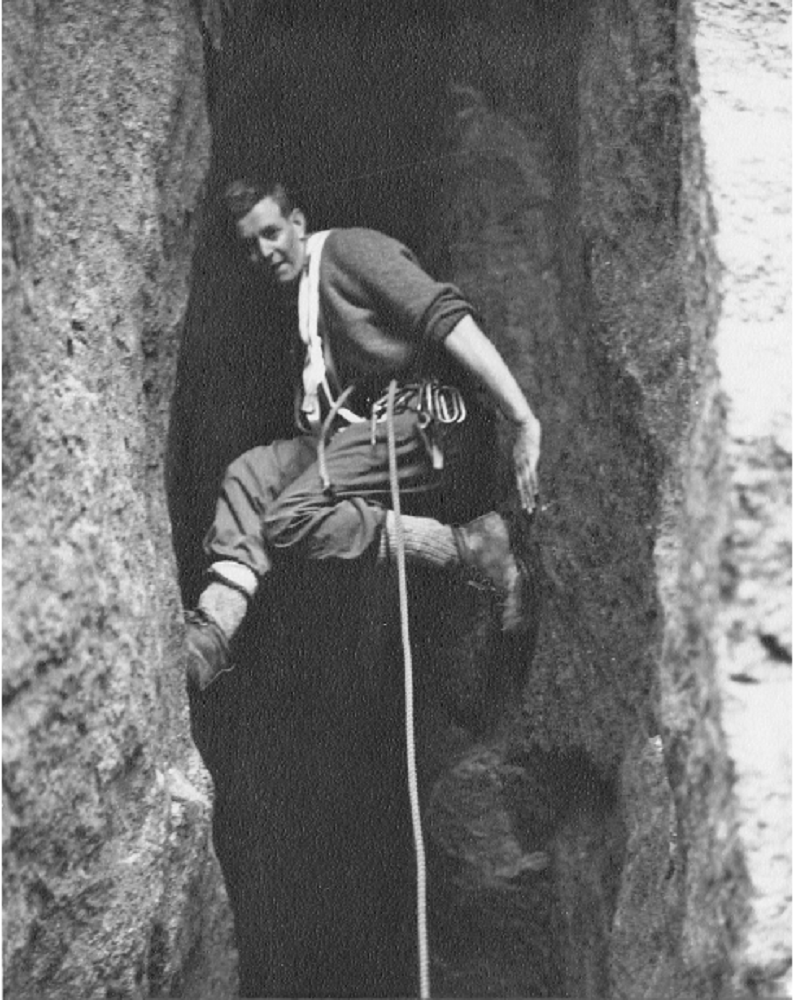 Source:
Claude Lavallée collection
Brian Rothery in the chimney of the "Needle" at Mont Condor, 1962. It was through rock climbing that Brian forged ties with his new Canadian friends. Rock climbing also allowed him to escape from reality.
In 1957, aged 22, Brian Rothery arrived from his native Ireland in full recession, with a one-way ticket. With an accounting degree in his pocket, he found a job in two days with Bell Telephone of Canada in Montréal. Then in 1958, he met Herb Grosch, a climber and prominent computer scientist who had recently become the first manager of IBM's space program. This was Brian's introduction to the world of computers.
One year later, Bell installed several computer systems to facilitate data transcription and that's how Brian became a computer programmer. His talents led him to work for IBM after that.
Ten years later, he returned to Ireland as an IBM systems engineer and was assigned to Aer Lingus. Thanks to his stay in Québec and to providence, Brian Rothery was able to return home with a professional security he had not had when he left the country in 1957.