Go back
Belisle's Mill train station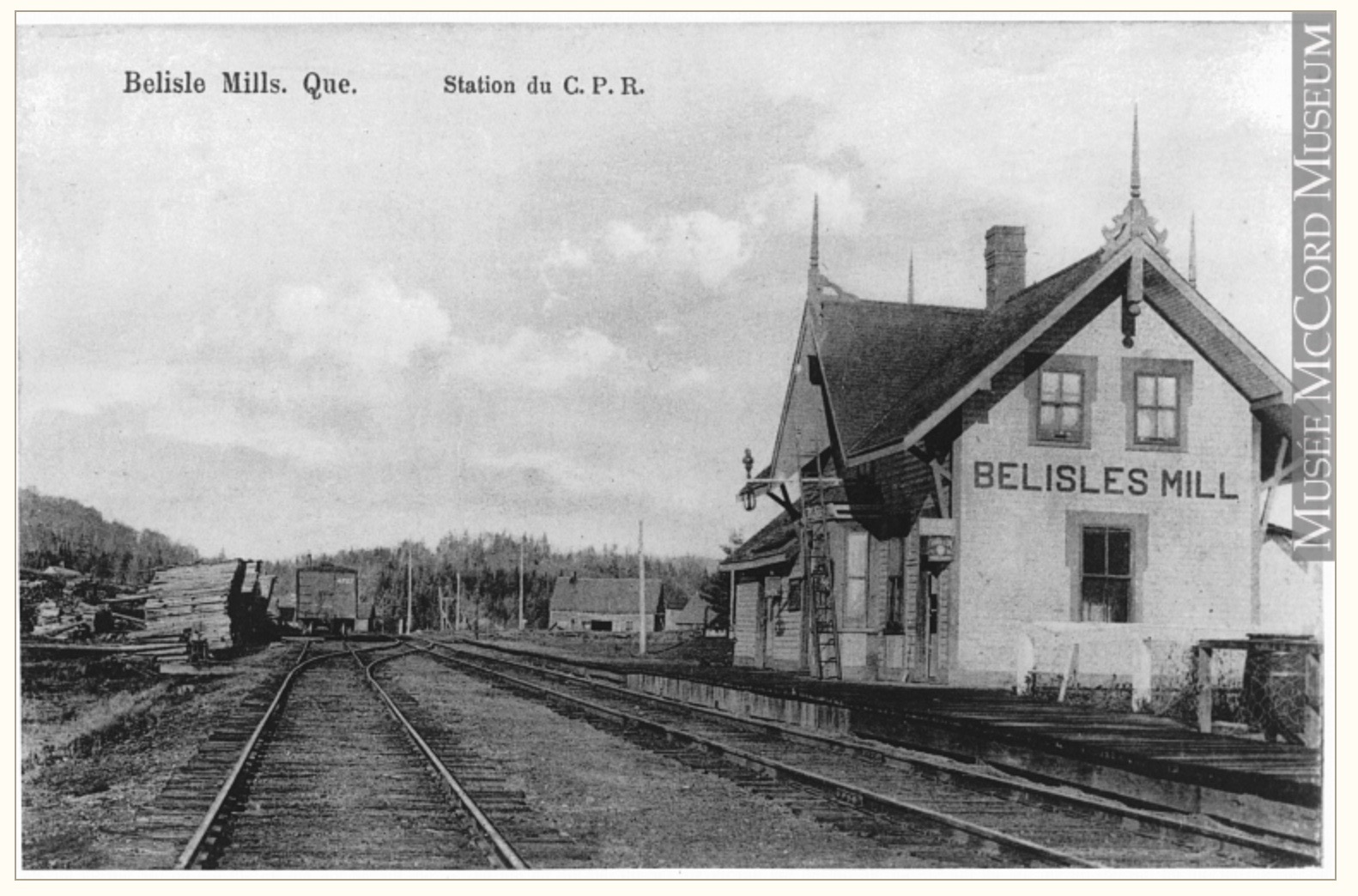 Source:
McCord Museum, MP-0000.99.3.
CPR (Canadian Pacific Railway) Station, Belisle's Mill, circa 1910; stacked next to the railway line are loads of wood ready to be shipped by train.
A first mill was built on the North River by Louis Papineau in 1859. Soon after, Papineau built a wooden bridge over the North River linking the mill on the island to the 11e rang du Canton Morin, now called the Chemin de la Rivière.
In 1878, Joseph Bélisle bought the mills. He set about improving his water mill by building a long wooden pipe some thirty metres in length and about two metres in diameter, to power his turbine. Canadian Pacific Railway baptized the station it built in 1892, Belisle's Mill Station.