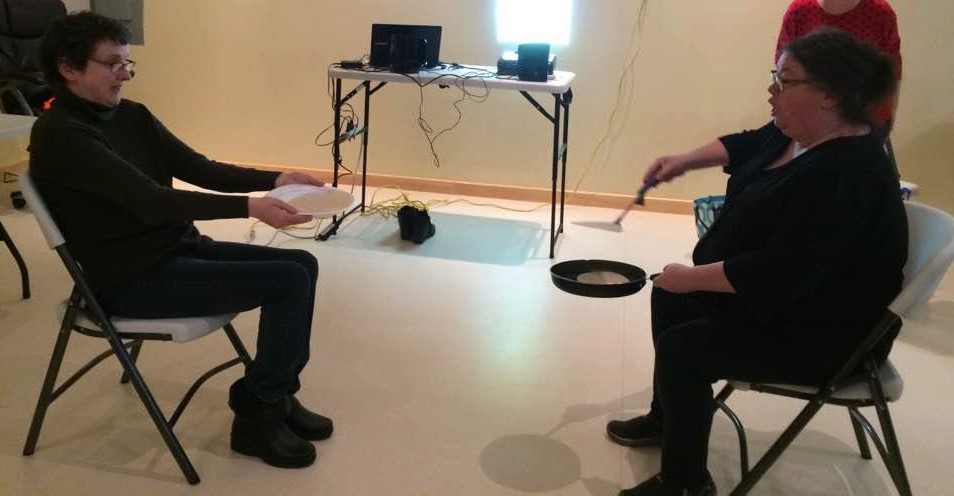 Photo courtesy of the Placentia West Heritage Committee
Interviewer: What was it ye used to put in them [the pancakes]?
Maureen: It was a penny for poverty, a dime for wealth, a needle, I think it was a sewing needle for mending, a fish hook for fishing, that you were going to get plenty of fish, there was a button, the button had something to do with, like you wouldn't going to marry, and there was something else, I think it was a ring probably, that you were going to get married, safety pin was that you were going to get pregnant, have a baby or going to have twins. But it was always  two lots of pancakes down in the Bight, there were pancakes with those items in it, they were the ones that you had on the side, and then there were the pancakes to eat. Everybody could eat as many as they liked of the ones that were there for your meal but the special pancakes, with the item in it, you could only got one. You only got one of those, everybody to the table got one pancake with something in it. So like you weren't going to get two pancakes one with a penny for poverty and then get the dime and you were going to be rich. You only got one and that was your fortune.