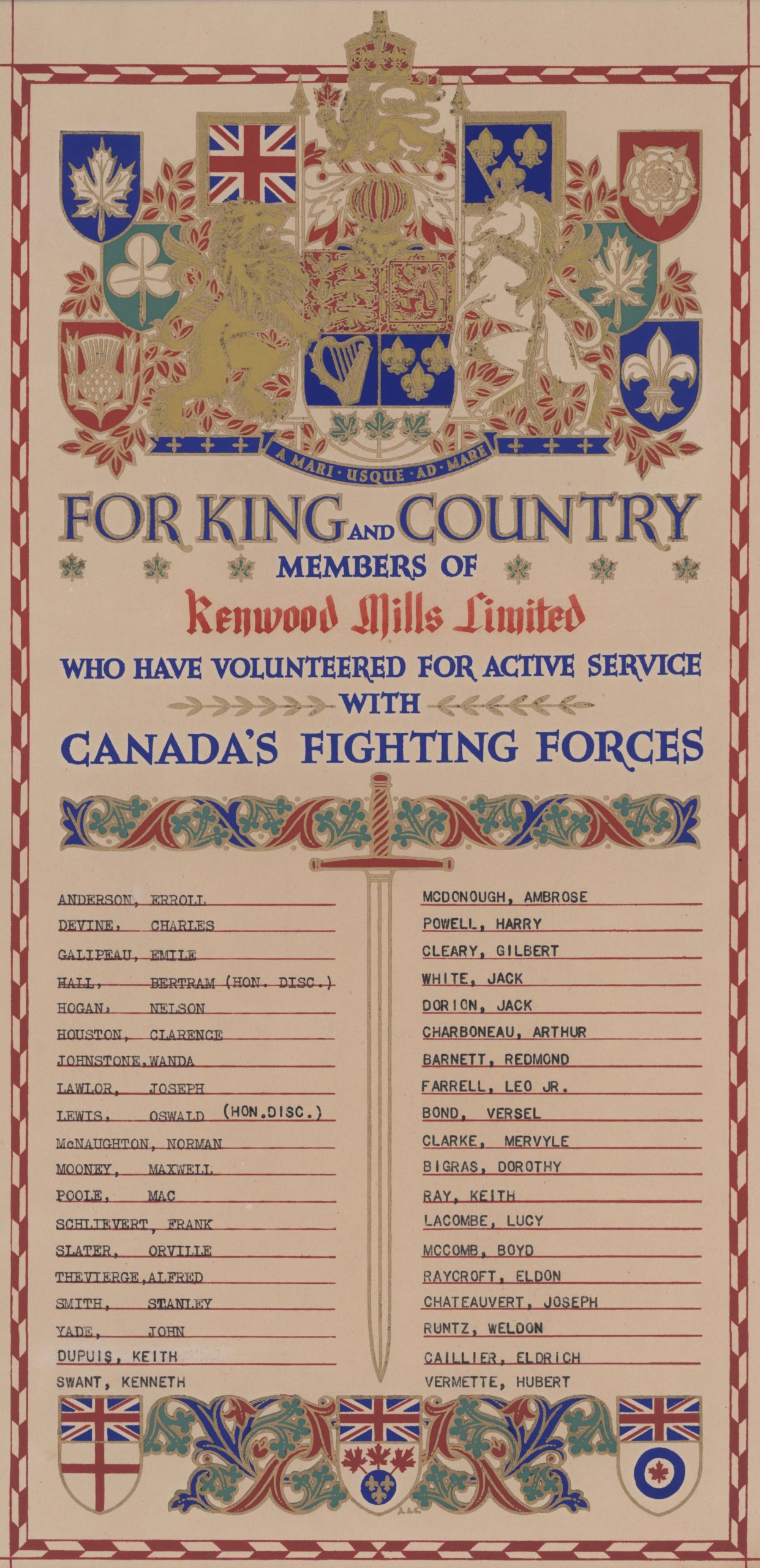 Arnprior and District Museum Collection: 1996.29.01j
This honour scroll shows the names of Kenwood Mills employees who volunteered for service in WWII. This document, designed, by A.J. Casson, a member of the Group of Seven, is signed with a small "A.J.C." in the lower decorative border. After the war, Casson's employers Sampson-Matthews, a lithography company in Toronto, printed these lists on request for any group, like churches, factories, and schools, who wanted memorialize their members who volunteered for service. The list could be written professionally by calligraphers or internally by the organization who ordered the document, such as this one.
Some names were recorded incorrectly, with the changes made as follows: Redmond Barnet, Versal Bond, Eldridge Caillier, Arthur Charbonneau, and Jack Whyte.
Many names are absent from this list, likely indicating there were multiple scrolls. Some of those missing are: Lionel Barnet, Marie Bigras, Roland Bigras, Allan Brooker, Callahan Owen, Francis Clouthier, Gordon Ferguson, Victoria Handford, Gerald Homuth, Glendon Hynes, Elbourne Kerr, Helen McComb, Richard Pell, Lloyd and Raymond Presley, Ross Robertson, Beverly Shaw, Iva Slaughter, and Wesley Swant.
The full list of names can be found on a plaque also featured in The War Years in the 'Kenwood Town'.