Go back
Map of Textile Industry in Arnprior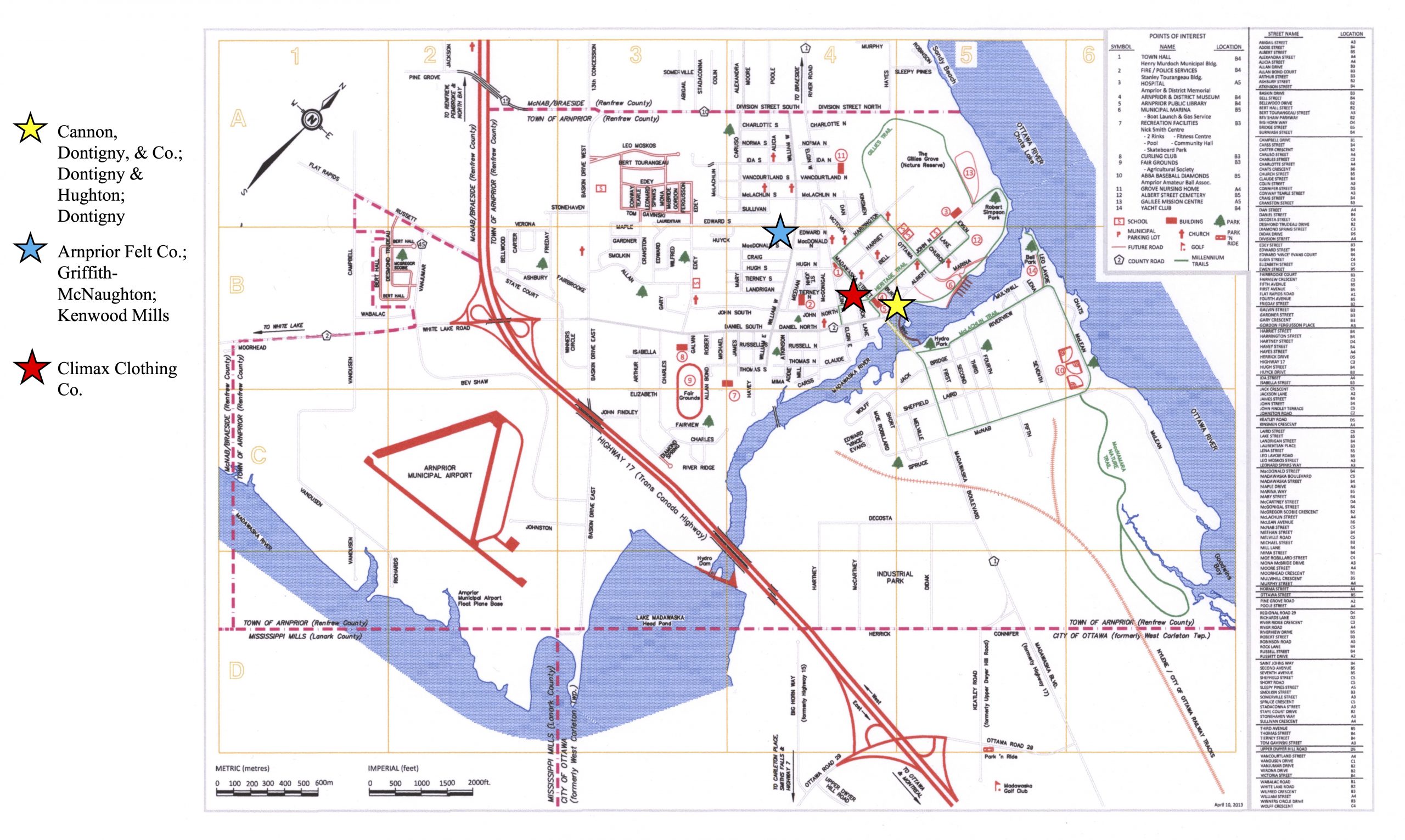 The stars on this map indicate the three key locations mentioned throughout the storyline.
The yellow star corresponds to the facility that Philip Dontigny and his associates (Cannon, and then Hughton) operated at the bottom of Burwash Street.
The blue star points to the location of the longest running of the factories at William and Edward Streets, which housed the Arnprior Felt Company, Griffith and McNaughton, Ltd., and Kenwood Mills (which encompasses Kenwood, Huyck, BTR., and Weavexx).
The red star, at the corner of John and Elgin Streets, marks the location of the Climax Clothing Company.