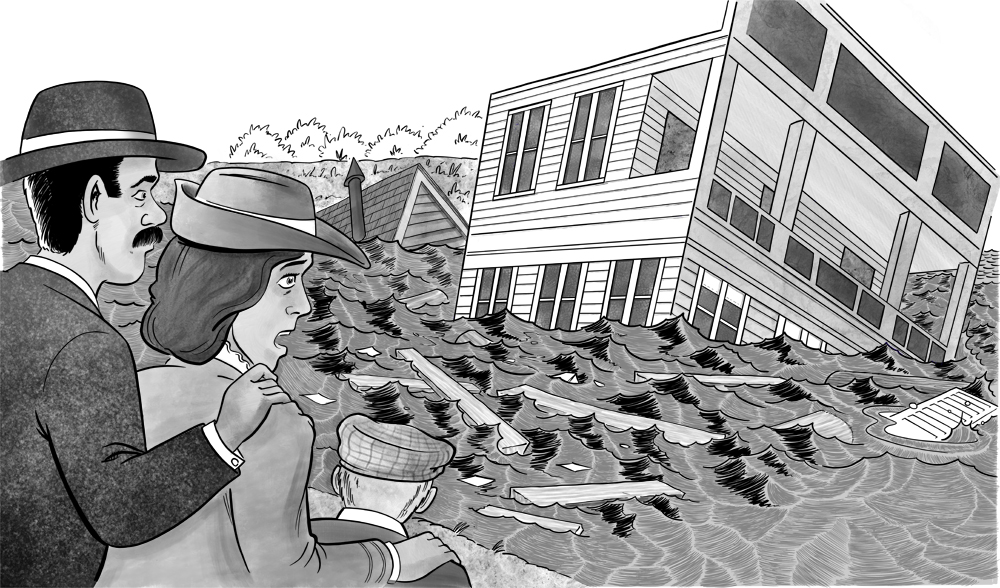 As the wall of water swept through downtown, residents in the Myrtle Hotel watched the drama unfolding from the hotel's upper windows, believing that they had a ring side seat that would keep them high and dry. When the hotel started to tremble, they realized the peril of their situation. Racing down the stairs, they gathered other occupants as they went. The hotel was evacuated in the nick of time before it left its foundations and went sailing down the river.
The Myrtle Hotel was not the only business that ended up down the river. Baumgartner's Barbershop and Sinclair's Jewellers were also swept away by the wall of water. Many bridges and the infrastructure supplying water, electricity and telephone service had been wiped out. Wooden sidewalks could even be seen floating down the river.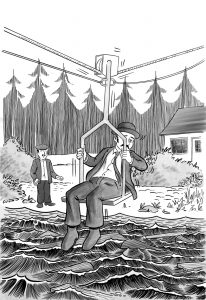 It was time for the city to struggle to its feet once again. To do this, it needed to be able to communicate with the outside world, or at the very least the nearby city of New Westminster. Since there were no bridges, one of the first steps taken was to rig up a bosun's chair to cross the river. Mayor Mars was the first to cross, showing the townsfolk that it was safe and also that efforts were being made to move beyond the city's latest disaster.
Interview with Arthur Johnson. View this video with an English transcription.