Go back
Centre of the Port Coquitlam Business District, Dewdney Trunk Rd.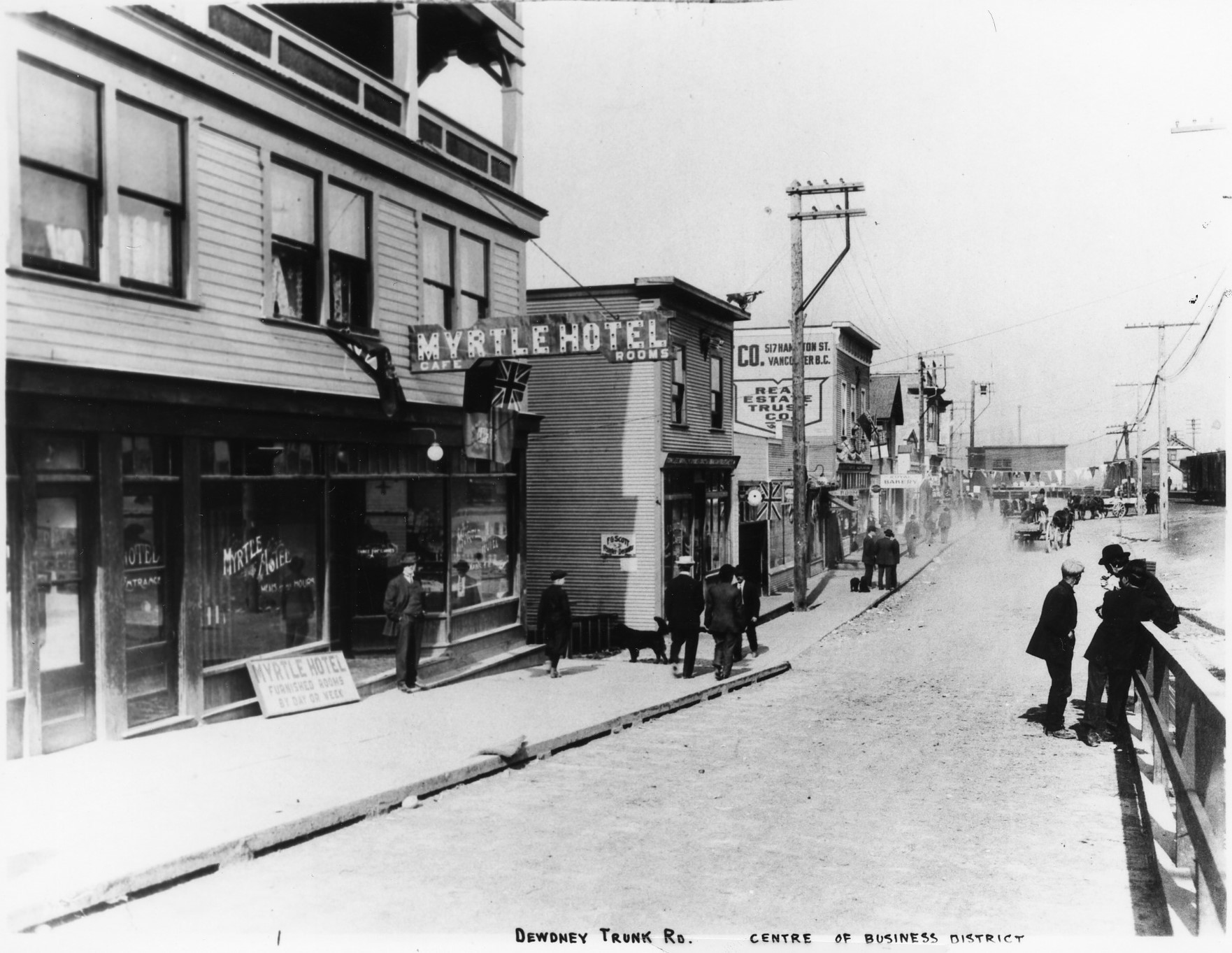 2013.017.273, PoCo Heritage Museum and Archives
Dewdney Trunk Road (now known as Kingsway Avenue) was one of the earliest major roadways in the area, spanning a large portion of the Fraser Valley in British Columbia. Businesses, hotels, and shops along this road formed Port Coquitlam's original downtown.