Go back
A Local Crowd Attempt to Cheer Up a Disgruntled Roza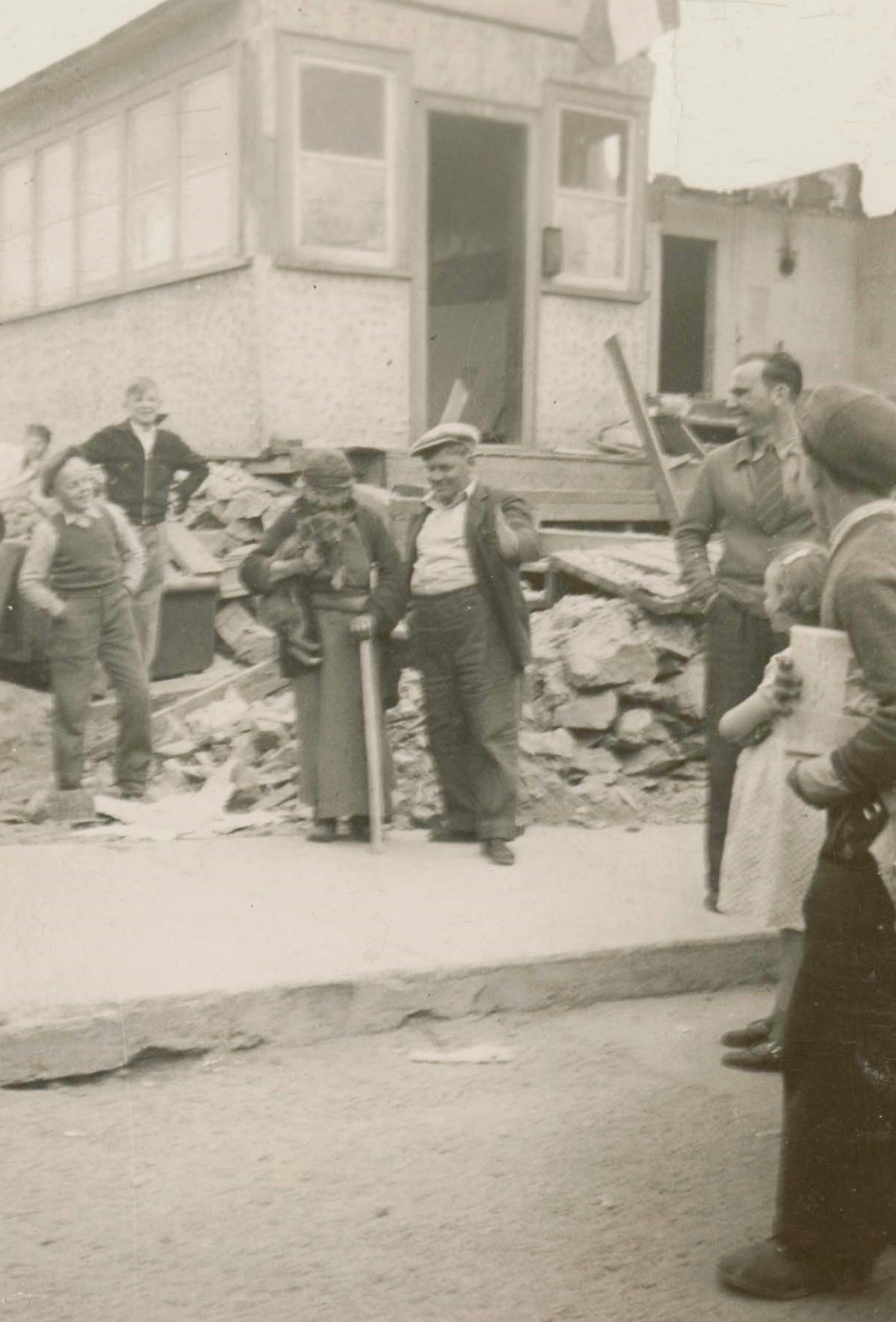 Title: Roza Brown and crowd outside her demolished building, 1937
Photographer: Unknown
Museum of Northern History Collection
In the early days of Kirkland Lake, Roza Brown speculated what land might sell at a higher price as the town developed. With this in mind, she purchased properties all around town. One of these properties paid off in 1937, as she guessed right about a large plot of land on Government Road.
She accepted an offer of $30,000 from an unknown southern buyer. The building on the site was torn down and she moved a few streets away. She soon found out that the buyer was a developer for a Kresge's department store.
Certain that someone swindled her out of more money owing to her, she tried to sue the agent who purchased the land on behalf of the company, but because it was a fair deal, the lawsuit went nowhere.