Go back
Letter from Percy Nobbs of the Province of Quebec Association for the Protection of Fish and Game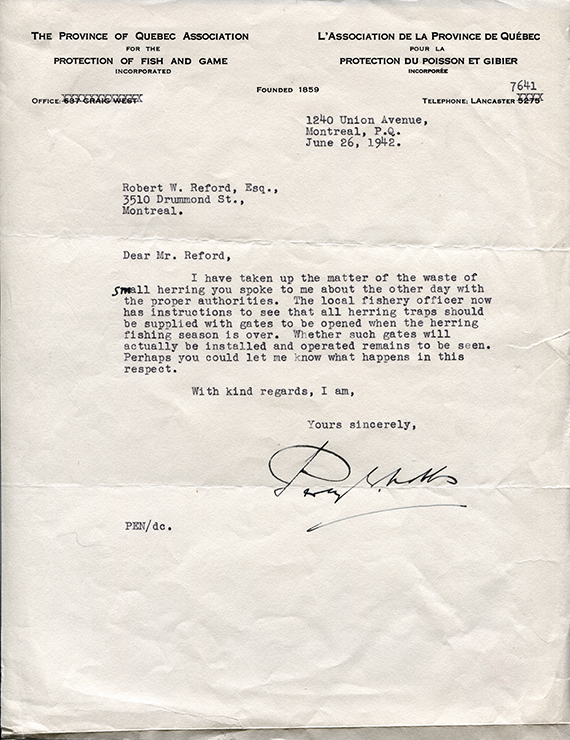 Les Amis des Jardins de Métis Collection
Percy Nobbs was a Montreal architect and professor of architecture – best known today for the building on Sherbrooke Street in Montreal that is now the McCord Museum.
He was also a passionate fisherman and among the first who began to study the Atlantic salmon from a scientific perspective. As the president of the Province of Quebec Association for the Protection of Fish and Game he was also one of the country's premier conservationists.
Robert W. Reford was also a conservationist, as this 1942 letter indicates, where Percy Nobbs responds to his request for help to combat the waste of herring by fishermen in Metis.