Go back
The Metis River and its Falls in Price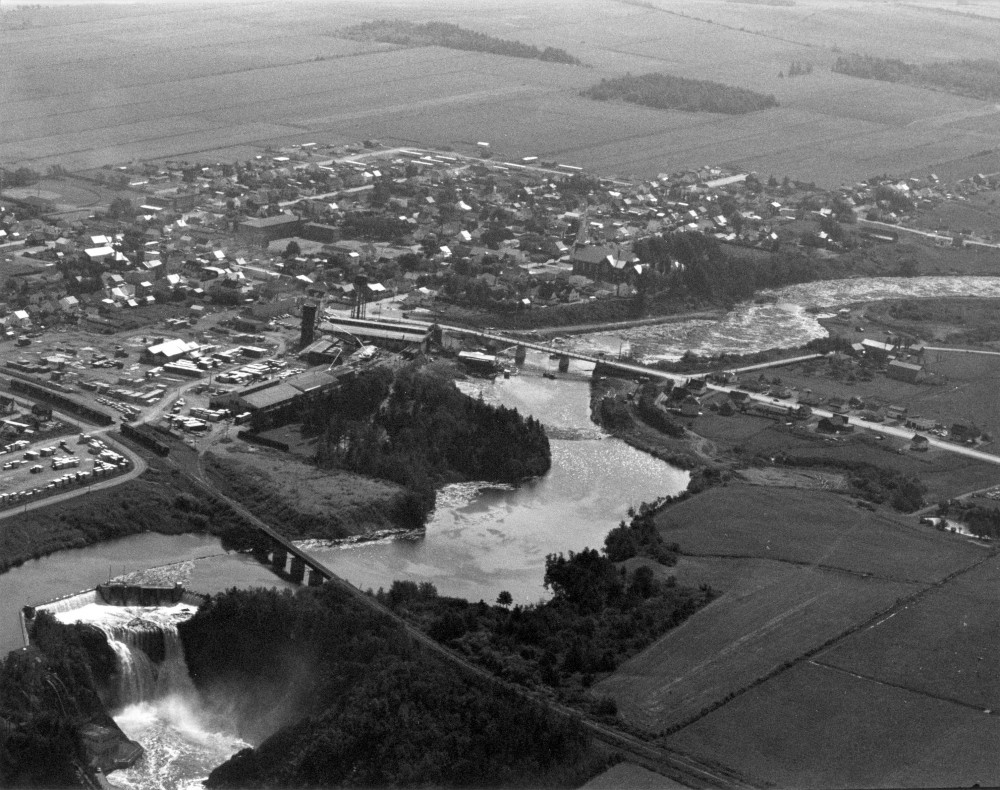 Photographer unknown
Price
Silver print
Bibliothèque et Archives nationales du Québec (Rimouski)
This aerial photo shows the village of Price at the apex of its prosperity. The Price Brothers mills occupy a large terrain to east of the river and on either side of the Canada and Gulf Terminal Railway.
Price was a lumber town. It took its name from Price Brothers and Company, whose timber empire extended along both sides of the St. Lawrence and north up the Saguenay. Price Brothers also owned the Seigneurie du Lac Mitis at the headwaters of the Metis River with extensive timber limits of spruce trees. They used the river to float their logs to their mills downriver in Price.
The photo illustrates the proximity of the falls to the village and the height of land that make the falls a natural venue for the production of hydroelectricity. The photo also shows the railway and the vehicular bridge that crosses the river. Just out of the photograph is the bridge of the Intercolonial Railway, that remains the main CN line from Montréal to Halifax.