Go back
Sir George Stephen's fishing camp in Causapscal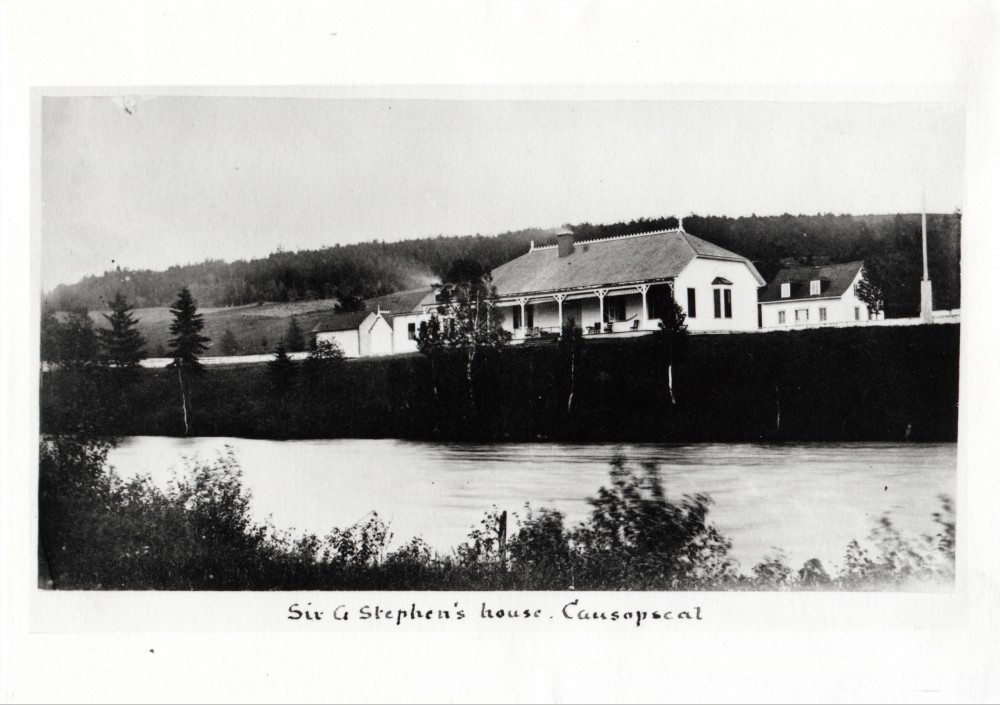 Photographer unknown
Silver print
Library and Archives Canada
Born in Dufftown in the highlands of Scotland near to the River Spey, Stephen had watched with interest and envy as the local laird fished the river near to the simple crofter's cottage where he was born. On achieving success in business, he began acquiring fishing rights on one of the great rivers of the world – the Matapedia. There he could fish and enjoy the company of his friends and family.
His friend Sandford Fleming described Stephen's house as "the most pleasant of fishing boxes". Fleming also mentioned how Queen Victoria's two children, Princess Louise and Prince Leopold, both stayed there for several weeks on their tour of Canada in 1880. Stephen was given a baronetcy by Queen Victoria in 1886 and he became Sir George Stephen. The title was ostensibly for his role in financing and presiding over the construction of the Canadian Pacific Railway, but it was also in thanks for his having taken care of Prince Leopold, the Queen's sickly son, who had haemophilia and who died in 1884 at age 30.
Stephen named his private rail car "Mitipedia" – indicating that he was thinking of salmon fishing even when he was crossing the country on railway business.