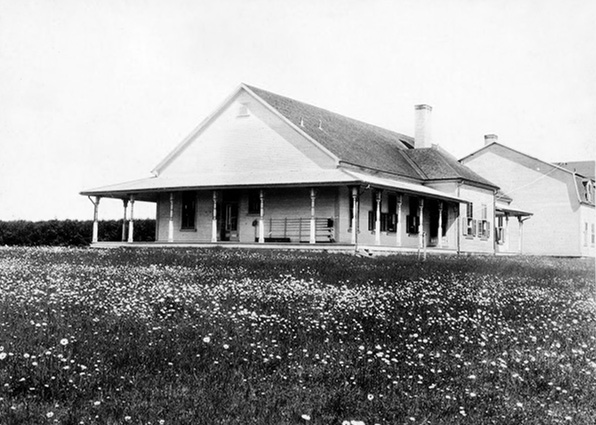 Reford, Robert Wilson
C.1910
Silver print
Les Amis des Jardins de Métis Collection
NAC: 1998.10.79.39
One of the features of Estevan Lodge that has disappeared since the days the building was used as a fishing lodge is the rack for the salmon fishing rods. The rack was once found on the main facade of the building, to the right of the doors that open on to the view of the St. Lawrence. The bamboo rods, as long 16 feet in length, were left to dry after a day of fishing. They would have been placed in the rack by one of the guides and then prepared the following morning for each fisherman.