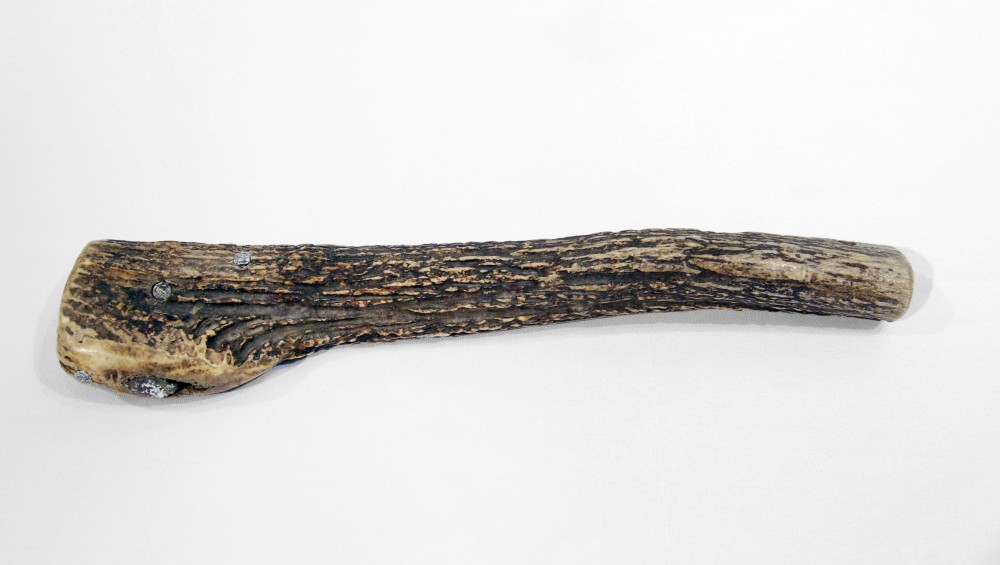 Priest, C.1925
Bone; metal, lead
Les Amis des Jardins de Métis Collection
NAC: 2004.1.31
A priest is a special instrument that was designed specifically to help a fisherman or his guide end the salmon's life. Administering the last rites to a salmon ends its life quickly and with as little pain as possible. This priest is made from deer bone and has a heavy piece of lead in the head.
Today, catch and release has become mandatory on most rivers. Mature salmon are released after having been caught and gently released back into the river after the hook has been removed. This is a measure that favours the return of salmon to their home river and is intended to contribute to conservation measures aimed at protecting the Atlantic salmon from the many threats to its habitat and survival.