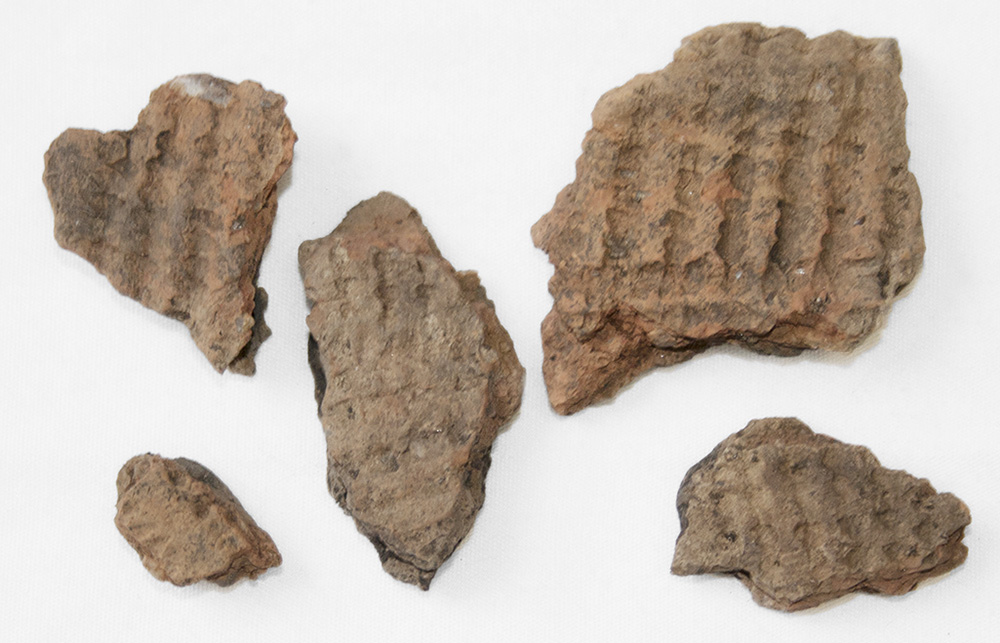 Ministère de la Culture et des Communications du Québec
Ruralys
The objects found during archaeological digs bear witness to the regular presence of native peoples over thousands of years at the mouth of the Metis River. They indicate that the site was a favoured venue for the cooking of meals made from shellfish harvested in the St. Lawrence. They also show that the native peoples stayed at the site for long enough periods to make tools and pottery.
These pottery shards are from a clay vessel that was probably made on site. Archaeologists are able to identify these pots as having been made by the Iroquois peoples, probably from the Late Middle Woodland period. These and other pieces confirm that site was occupied between 2,400 before present (the Middle Woodland period) to the period of contact (1535).