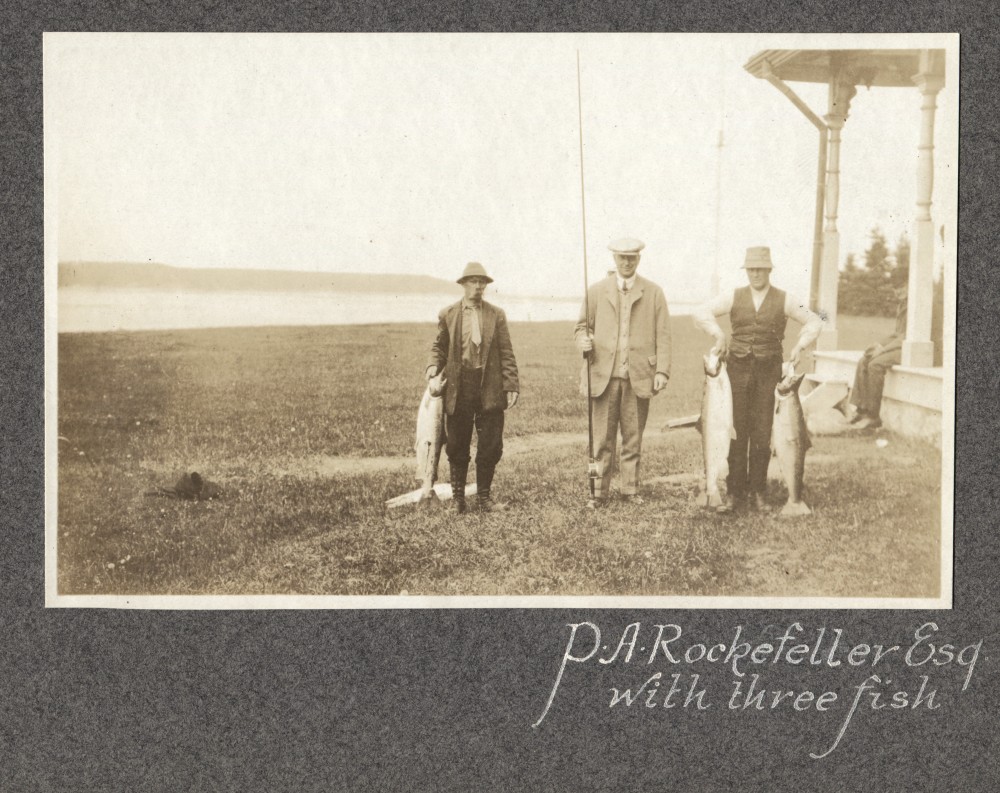 Photographer unknown
P.A. Rockefeller Esq. with three fish, 1906
Silver print
Les Amis des Jardins de Métis Collection
NAC: 1998.10.79.41
Percy Rockefeller (1878-1934) was a member of one of America's greatest families, known for their great success in business and their extraordinary wealth. He was the nephew of John D. Rockefeller, creator of the Standard Oil Company and one of the richest men in the world.
This photo of Percy Rockefeller is from the only photo album that has survived of the early years of fishing on the Metis River. It covers the summer of 1906, when Rockefeller joined his friend John W. Sterling and his father-in-law, James Stillman, for a few weeks of successful fishing on the Metis River. One of the party compiled the album with great precision and beautiful penmanship – a unique document that shows Estevan Lodge in its early years of use.