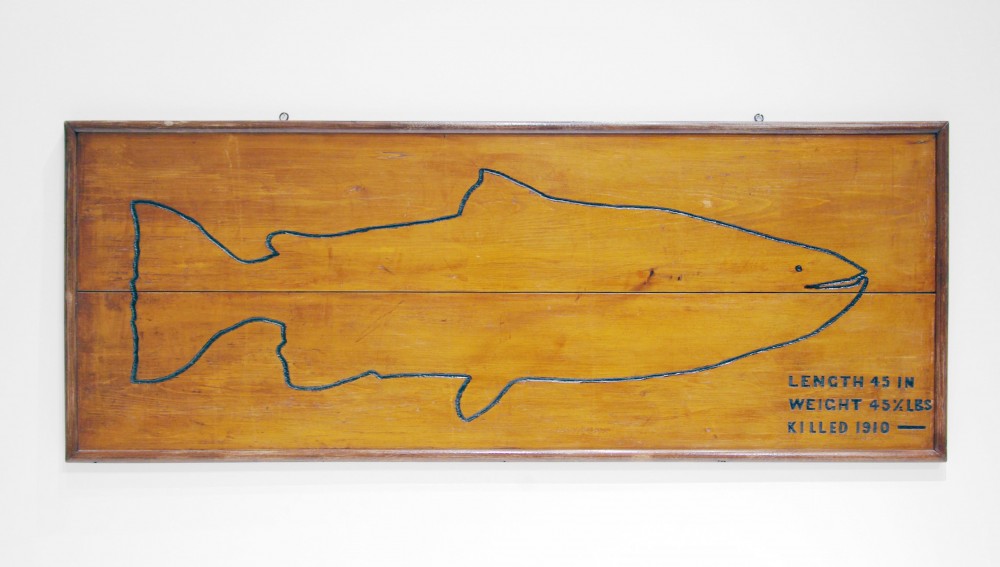 Annett, Stephen
Wood graving, 1910
Paint, varnish, wood
Les Amis des Jardins de Métis Collection
NAC: 2004.1.28
This wooden panel is an outline of the largest fish ever caught on the Metis River. At 45 lbs and more than 45 inches in length, this exceptional salmon was caught, or "killed" as the panel says, in 1910. There is no record of who caught it. For years it was proudly displayed over the front door in Estevan Lodge, marking both the origins of the building but challenging all those who visited to beat the record. Today it forms part of the permanent exhibition in Estevan Lodge. It is said to have been made by Stephen Annett, one of several members of the Annett family who worked at Estevan for Sir George Stephen.