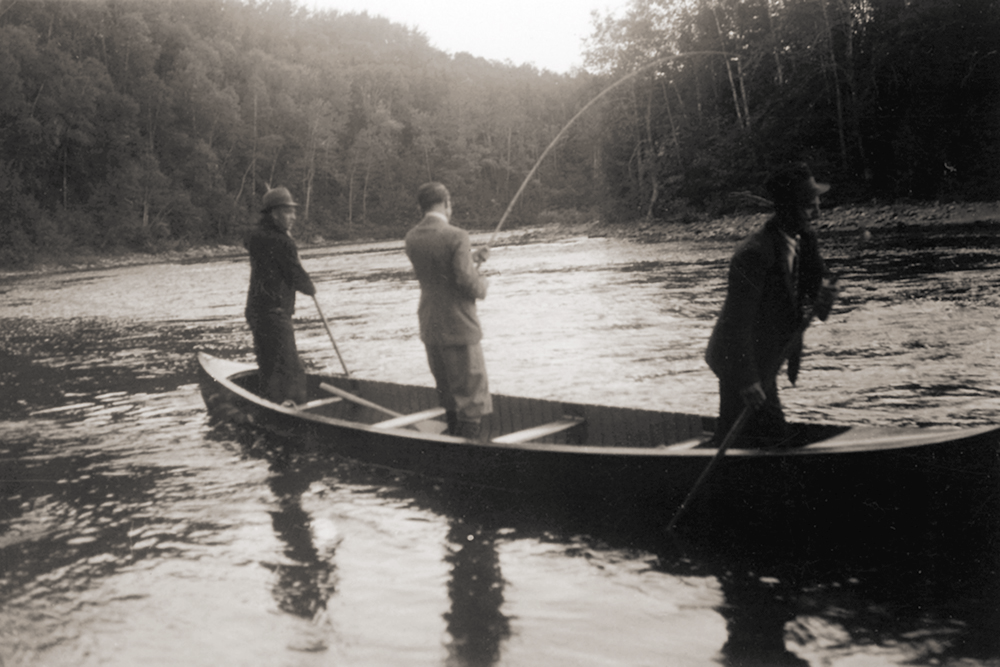 Reford, Robert Wilson
Lord Tweedsmuir, 1939
Silver print
Les Amis des Jardins de Métis Collection
NAC: 2009.169
Lord Tweedsmuir (John Buchan) was an acquaintance and family friend for years before he was appointed to become Governor General of Canada in 1935. A writer and novelist, his 1915 novel, The Thirty-Nine Steps, is often cited as being the first thriller. John Buchan was an accomplished author, imperial administrator, journalist and member of parliament. He was made a member of the House of Lords on the eve of his appointment as Governor General.
The Tweedsmuirs visited Metis just once in July 1939. In his letter of thanks to Elsie Reford, he wrote,"I have rarely enjoyed a week-end more, and I think it has done my health some real good. I enjoyed every moment of the fishing, in spite of the rising river. It was a joy to be on that beautiful water, and I need not tell you how much I admired your gardens. A thousand thanks for your hospitality."
Tweedsmuir died in February 1940. He was a great lover of nature and developed an affection for the Canadian North, the subject of his last book, Sick Heart River, published posthumously after his death in 1940.