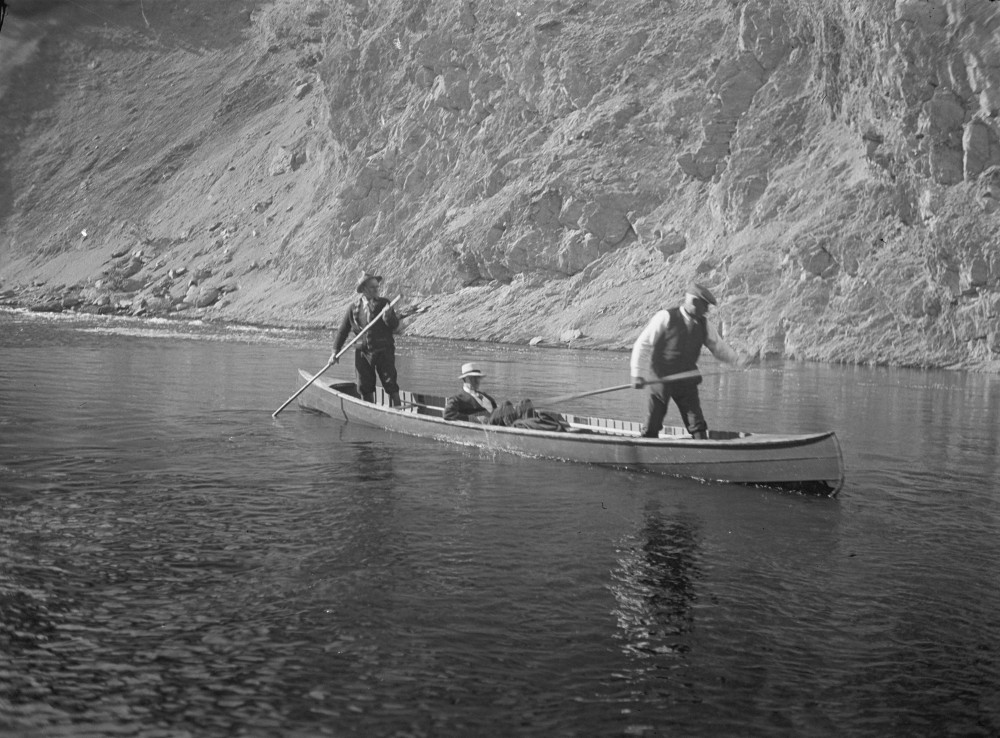 Reford, Robert Wilson
Lord Bessborough, 1935
Silver print
Les Amis des Jardins de Métis Collection
NAC: 1997.10.258.70
One of the rituals at Estevan Lodge was to entertain Canada's governor general for fishing for a week or more every summer. Elsie Reford entertained a succession of governor generals beginning with Lord Grey in 1907. Lord Bessborough, who was governor general from 1931 to 1935, visited in 1935 and is photographed here as a passenger in a canoe being poled downriver.
Entertaining a governor general required a great deal of preparation and protocol. He travelled with his wife and family and would have had at least one aide-de-camp and a lady's maid as part of his retinue. Not surprisingly, much of the day was spent on the river. The program also included horseback riding, a picnic, driving in back country in the Lincoln touring car and luncheon and dinner parties at Estevan.