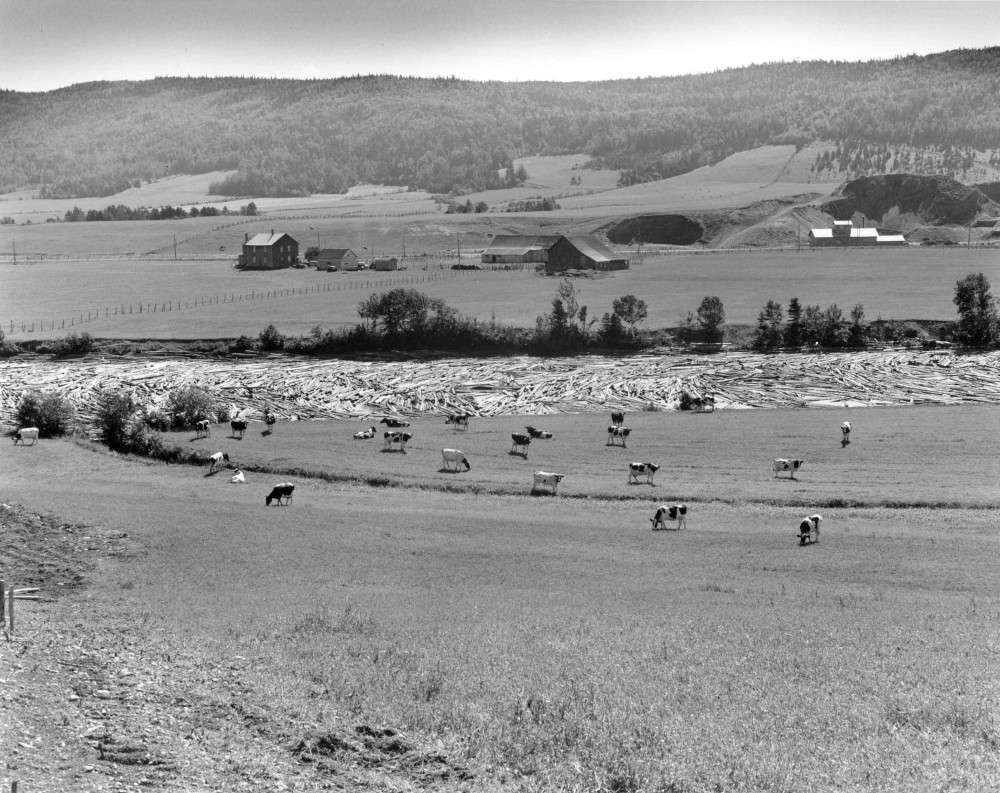 Bellemare, Jean-Françcois
Ferme Chamberland, 1969
Silver print
Archives Nationale du Québec à Québec
E6,S7,P6941541
Logging was the enemy of salmon fishing. The logs jammed the river and left a heavy sludge of bark and refuse on the river bottom that often impeded their regeneration. Until the 1960s, logging had little effect on the salmon, because the salmon were confined to the lower reaches of the river, below the falls.
After the river was dammed and the salmon began to be transported upstream, the salmon habitat was threatened by the logging industry. By the 1970s, environmentalists began efforts to change laws and practices to curtail log drives on all of Québec's rivers. The practice was finally banned in 1995. Since then the salmon in the Metis River and many other rivers have increased in numbers and the health of the rivers has improved dramatically.