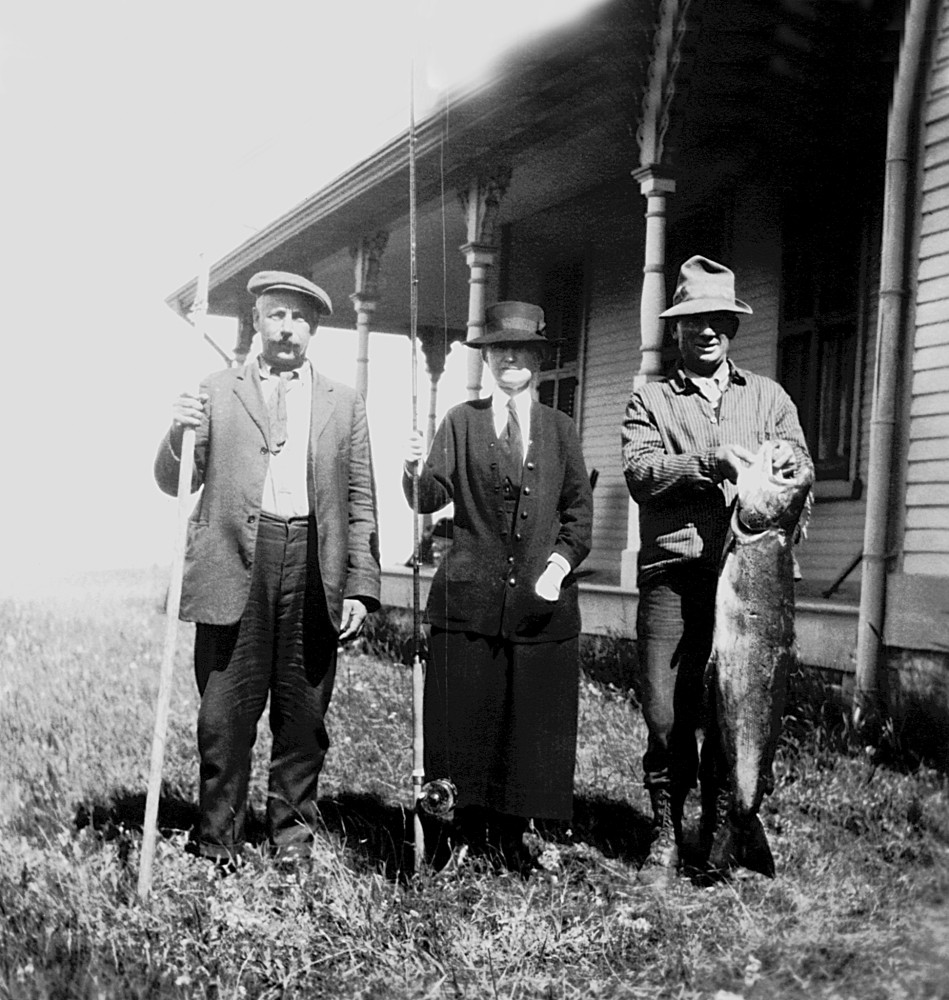 Photographer unknown
C.1930
Silver print
Les Amis des Jardins de Métis Collection
NAC: 2009.170
Lady Mount Stephen twice visited Estevan as a guest of Elsie Reford. She was Lord Mount Stephen's second wife and 35 years his junior. She had heard so much about fishing on the Metis River and Estevan from her husband that she made it her duty to travel to Canada to see the river and its beauty. She clearly tried her hand at fishing and appears to have been successful in landing at least one large salmon.
A former lady-in-waiting to Princess May of Teck, Lady Mount Stephen was born Gian Tufnell (1864-1933). She grew up with Princess Mary, who became Queen Mary when she married King George V. She remained close to the Royal Family and bequeathed many jewels to the Queen and to the Royal Collections on her death. Elsie Reford visited her often on her trips to England and stayed in her London house and the Mount Stephen's country estate, Brocket Hall. The estate's extensive gardens and grounds inspired her when she began landscaping Estevan in the 1920s. They often traded plants and garden advice – including how to succeed with the Tibetan blue poppy that Elsie Reford had successfully introduced to Estevan.