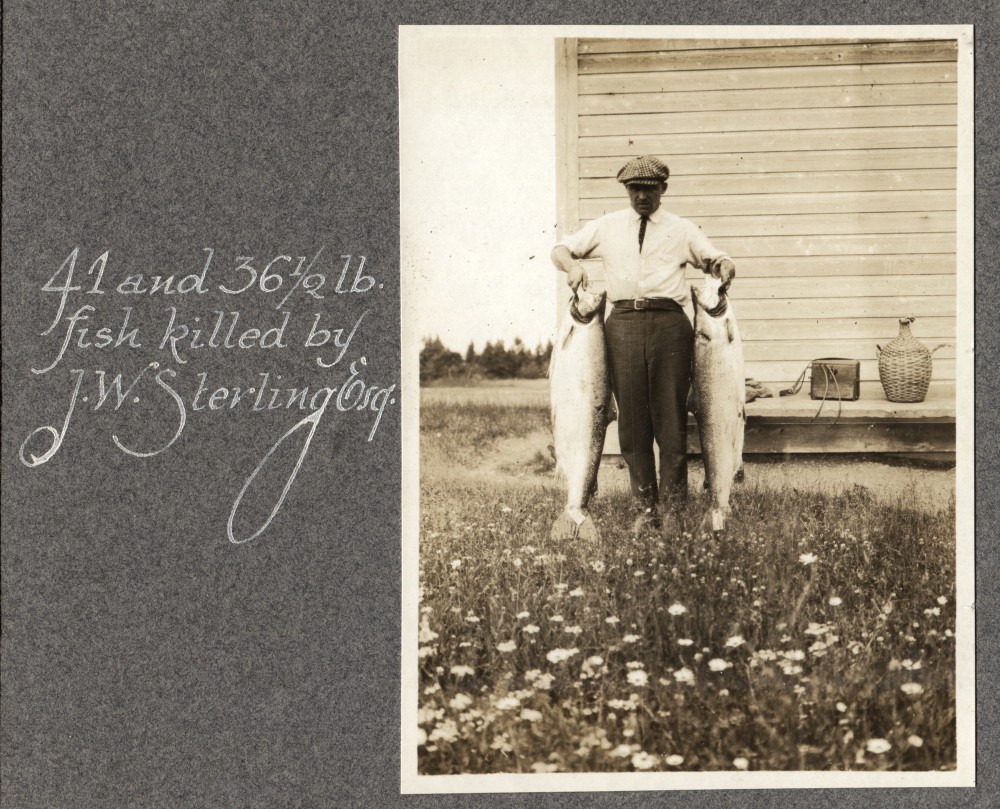 Photographer unknown
41 po and 361/2lb. fish killed by J.W. Sterling, 1906
Silver print
Les Amis des Jardins de Métis Collection
NAC: 1998.10.79.44
John Sterling was one of America's preeminent corporate lawyers – which made him one of the richest men in the world. He founded one of best known legal firms on Wall Street in New York, Shearman and Sterling (a firm that is still in existence today) and negotiated many of the business deals during the heyday of American capitalism.
Sterling was a close advisor of Stephen and his cousin Donald Smith (Lord Strathcona) and their business partner, J.J. Hill, and advised them on the deals and partnerships that made them all extremely successful. Sterling assembled a fortune so great that his donation to his alma mater, Yale University, was sufficient to build the university's main library and many more buildings.
Like many of New York's wealthy, he developed a passion for salmon fishing. He was a regular guest at both of Stephen's fishing camps. Sterling fished in Metis every summer until 1918 – the year he died in Estevan Lodge in what the New York Times described as "Lord Mount Stephen's Castle in Quebec".