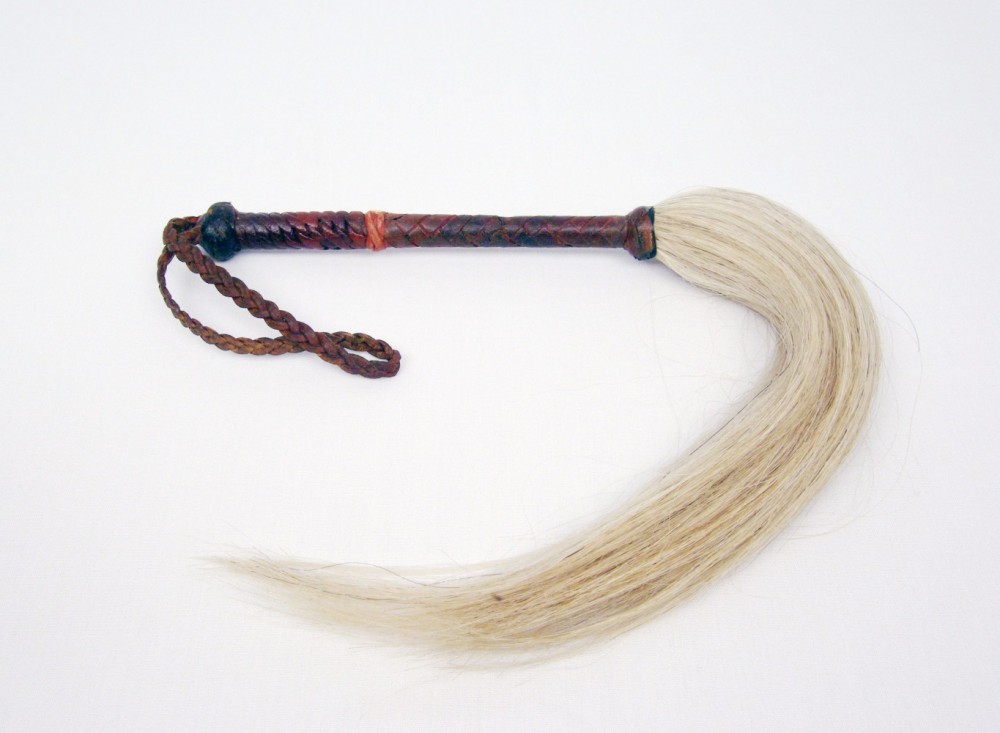 Fly swatter
Wood, horsetail, leather
Les Amis des Jardins de Métis Collection
NAC: 2004.1.36
Flies are the constant companion of the fisherman, either on his rod or on the back of his neck. Rare is a day of fishing without blackflies, mosquitoes, horseflies or deerflies. The truly hardy fisherman of course requires no protection.
This elegant fly swatter is made from the tail of the horse – and proved to be an essential companion on any fishing expedition.