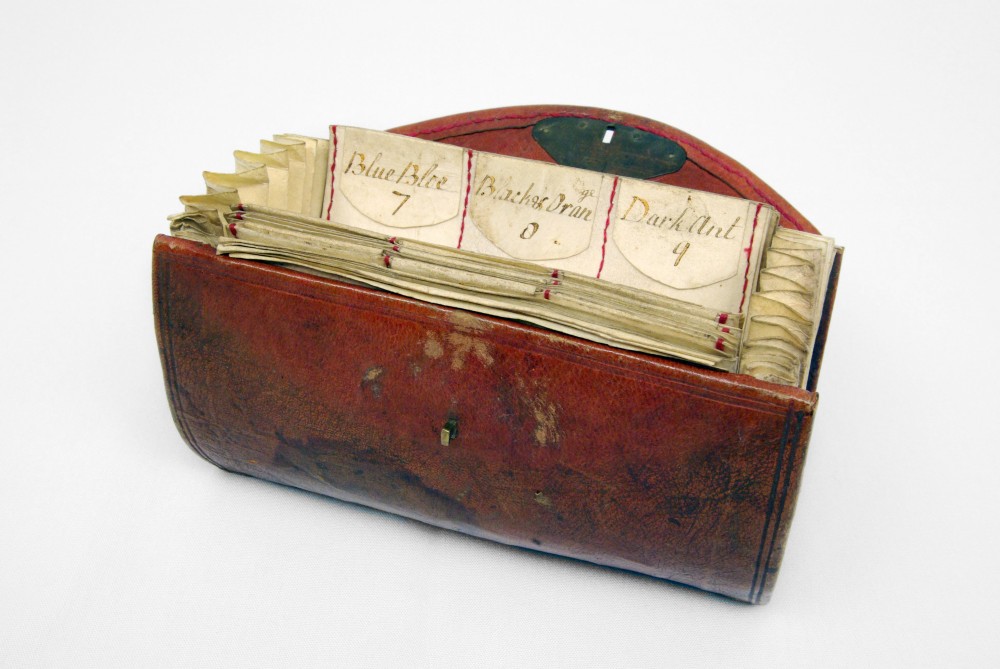 Fly Pouch
Leather; skin ; metal, brass; cardboard
Les Amis des Jardins de Métis Collection
NAC: 1995.14.1-19
Fishermen typically spend an entire day on the river. At Estevan they would go out early in the morning and return for lunch. In the late afternoon, they would go back to fishing and stay on the river until dusk. A fisherman's kit usually included a selection of flies. With the help of a guide, the flies would be changed periodically, when a fly had run its course and elicited no response from the salmon in the pool. This leather pouch was large enough to contain many flies, allowing for several changes during a long day on the river.