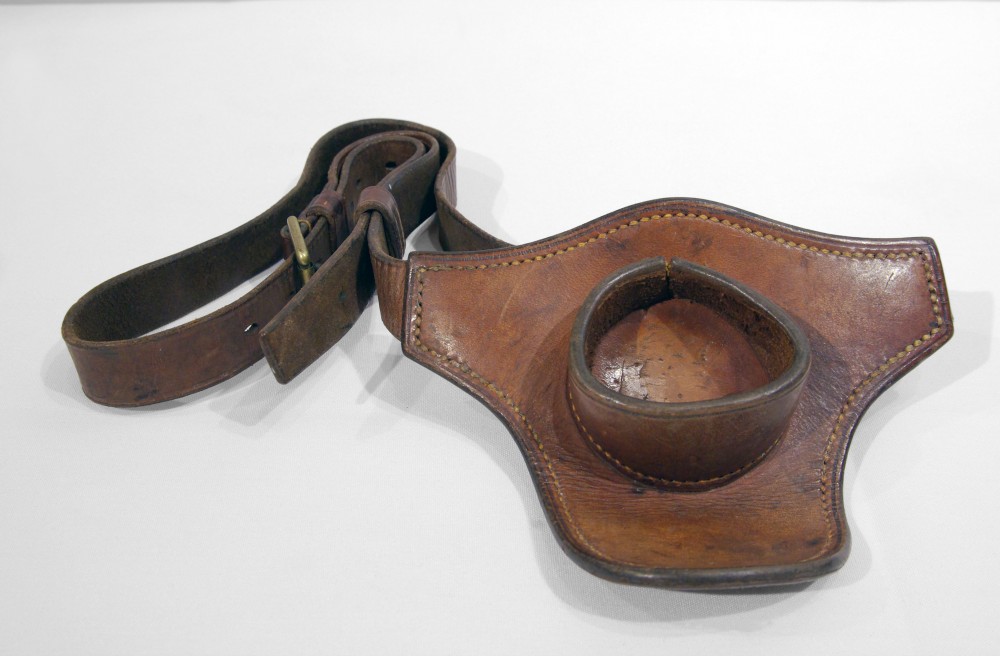 Fishing Belt
Leather; metal, brass
Les Amis des Jardins de Métis Collection
NAC: 2004.1.24
Elsie Reford was one of a handful of women in the early 1900s who could be found sporting a rod and reel. She donned apparel for her sport, wearing a heavy wool skirt and a long shirt to protect her from the sun. She also used a special leather belt that was designed to hold the butt of the rod and help her endure a long day of casting.
In the annals of salmon fishing, there are few photographs of women fishing. Elsie Reford was an exception. And she took special pleasure in introducing her female friends to the sport as well. In spite of the hard work involved, she had a special talent for making every task seem elegant.