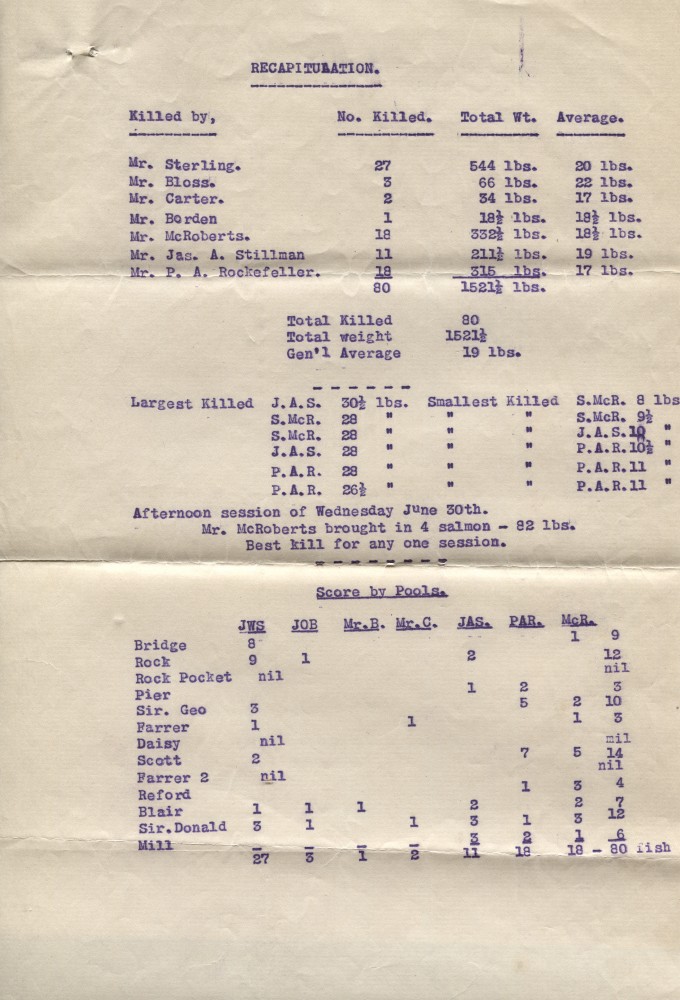 Les Amis des Jardins de Métis Collection
The daily, monthly and annual tally of salmon caught on the Metis River was an important statistic. The data was compiled and shared among those offered the privilege of fishing the river. Long after George Stephen had left Canada to live at Brocket Hall, a sumptuous country house in England, he was regaled with the annual tally sent to him from a grateful guest. The news apparently brought him great pleasure and perhaps a bit of envy because he was so distant from his beloved river.
Fishing parties, such as this one accompanying New York City lawyer, John W. Sterling, carefully compiled the data on their trip in June and July 1915. The daily tally allowed the fishermen to gauge the health of the river and their own successes and failures. They remain precious records of a bygone era.