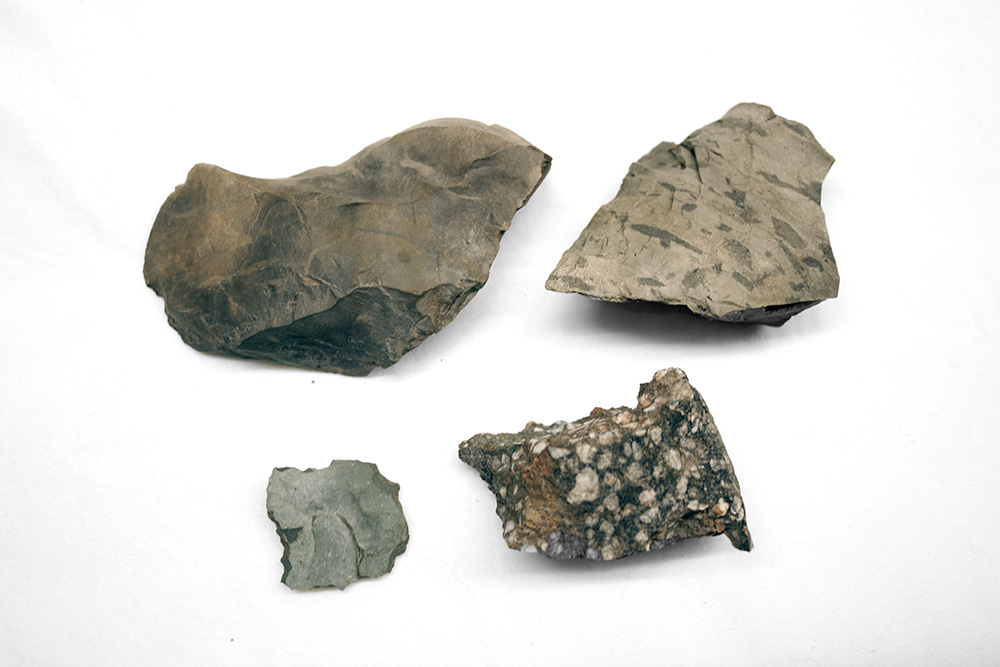 Ministère de la Culture et des Communications du Québec
Ruralys
These cutting tools are in the first phases of fabrication. They have not yet been finished or taken their final shape as a simple tool or bifacial knife edge.
The raw material used in these tools is evidence of the extensive trading network of the native peoples, because the chert (a kind of limestone) comes from as far away as the coast of Labrador and Newfoundland. We know that the pieces were worked by the natives at the mouth of the river because what has remained are the cast-offs, not perfect enough to be used as barbs for arrows or harpoons. The finished pieces are very rare because they were used too often and were often lodged or broken during hunting.