Go back
Letter from Susie Tweedsmuir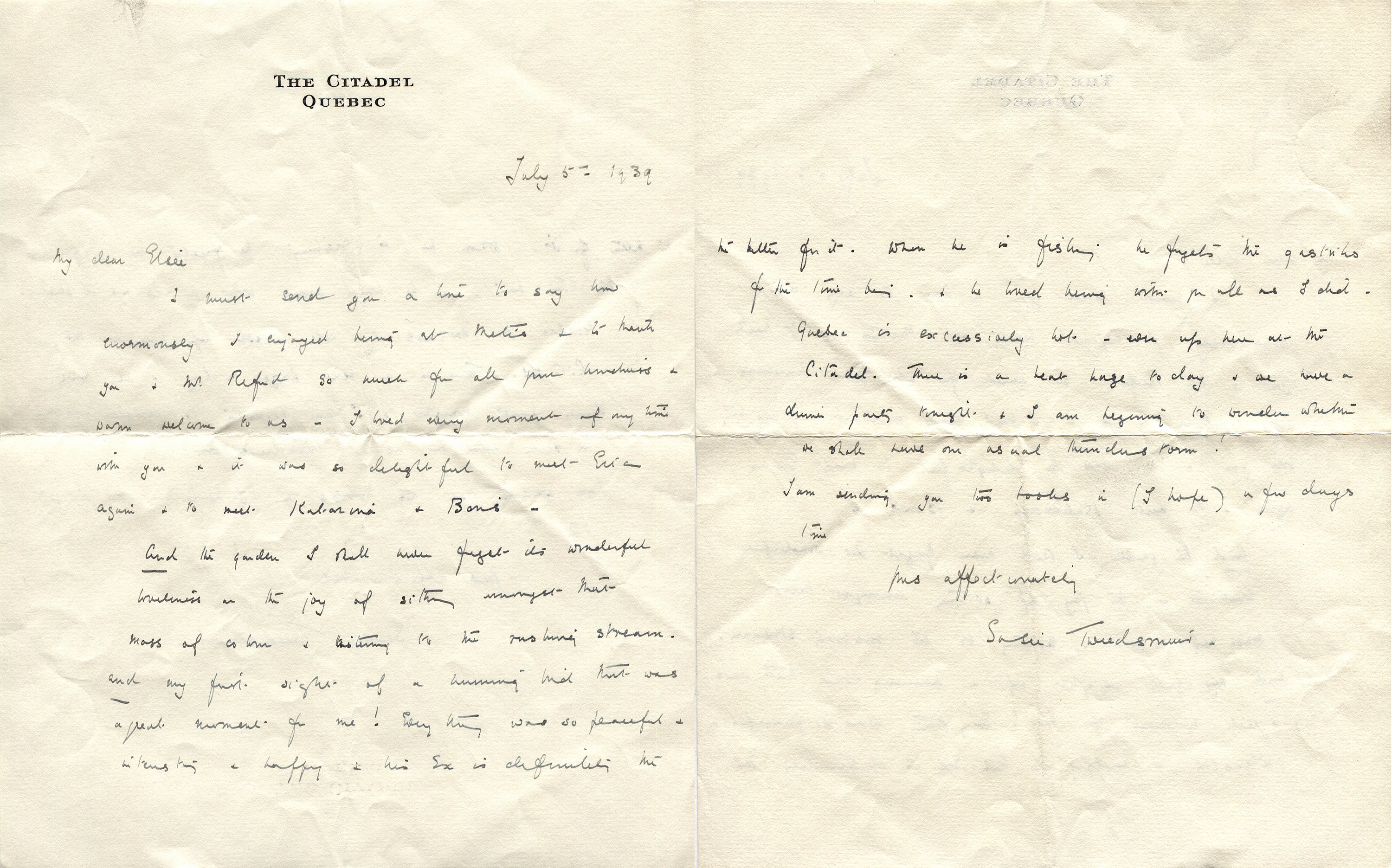 July 5th, 1939
Les Amis des Jardins de Métis Collection
Citadel
Quebec
July 5th, 1939
Dear Elsie,
I must send you a line to say how enormously I enjoyed being at Metis and to thank you and Mr. Reford so much for all your kindness and warm welcome to us. I loved every moment of my time with you and it was so delightful to meet Eric again and to meet Katherina and Boris.
And the garden I shall never forget its wonderful loveliness and the joy of sitting amongst that mass of colour and listening to the rushing stream and my first sight of a humming bird that was a great moment for me! Every thing was so peaceful and interesting and happy and his Ex is definitely the better for it. When he is fishing he forgets the gastritis for the time being and he loved being with you all as I did.
Quebec is excessively hot – even up here at the Citadel. There is a heat haze today and we have a dinner party tonight and I am beginning to wonder whether we shall have our usual thunderstorm.
I am sending you two books in (I hope) a few days times.
Yours affectionately,
Susie Tweedsmuir