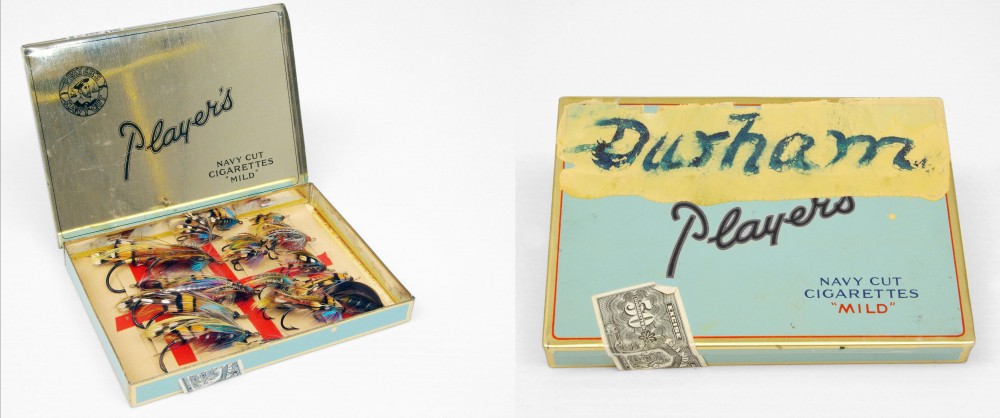 Box for fishing flies
Metal, tin; metal; cardboard; pen; fiber; nylon
Les Amis des Jardins de Métis Collection
NAC: 1995.36.1.23
Robert Wilson Reford loved to fish – and he also smoked. Combining his two passions, his old cigarette boxes were the perfect size to organize and store his fishing flies.
Each box stored a different fly – their names part of the lineage of historic flies that have been used by fishermen for decades – such as Durham Ranger, Fairy, Silver Grey, Black Hawk, Jock Scott and Dusty Miller.