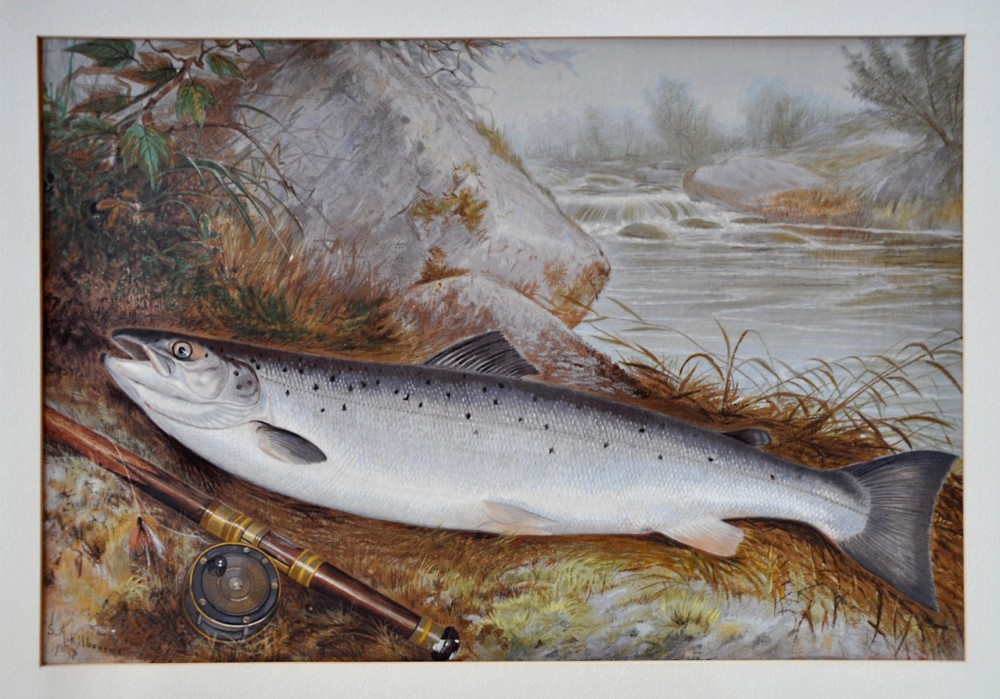 Kilbourne, Samuel A.
Chromolithography from the book Game Fishes of the United States, 1879-1880
Les Amis des Jardins de Métis Collection
NAC: 2015.10
The Atlantic salmon is one of the creatures of the animal world that has captured the attention of artists for centuries. Many fishing clubs have extensive collections of art on their walls. Sculpted trophies of fish often attest to the process of a club member and the remarkable fish to be found on the river.
Samuel Kilbourne was an American artist of great talent, who spent most of the latter years of his life painting fish. His book Game Fishes of the United States, printed between 1879-1880, was a major achievement and is coveted by collectors the world over.
This print of a trout was once on the walls of the fishing camp that belonged to Robert W. Reford's brother, Dr. Lewis Reford, a Montreal surgeon who had a passion for fishing, books and stamp-collecting. He assembled a large collection of books on sport and salmon fishing that he bequeathed to McGill University, where they are preserved preciously in their special collections.