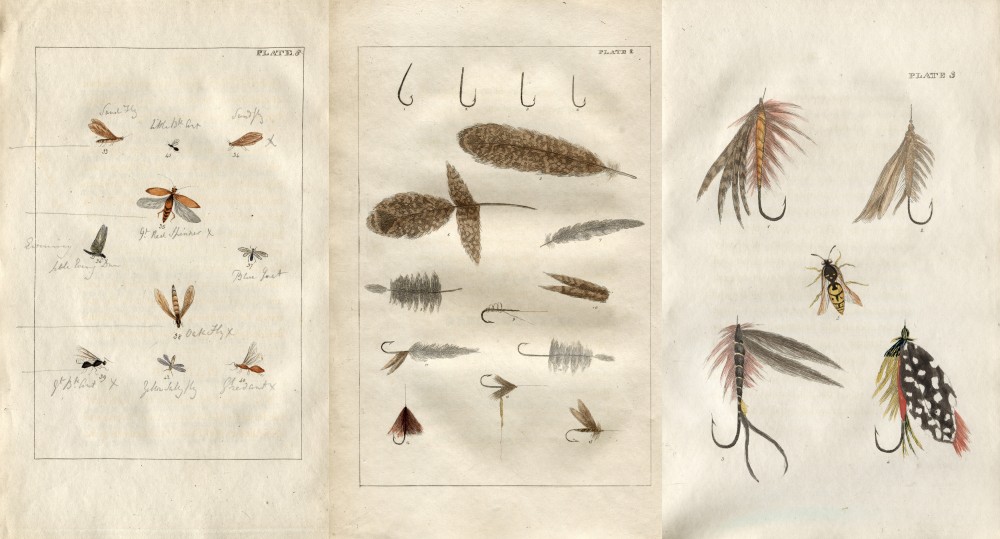 BAINBRIDGE, Geo. C. The fly fisher's guide: illustrated by coloured plates, representing upwards of forty of the most useful flies, accurately copied from nature. G. F. Harris's widow and brother, Liverpool, 1816, p. 42, 97, 132
Les Amis des Jardins de Métis Collection
A fishing fly is as beautiful as a jewel. They are made from the plumage of birds and prepared and tied with the utmost precision. Flies have intrigued fishermen and artists. Their beauty and delicacy is a challenge to illustrate. This 1816 book is one of the earliest to print plates of the various flies that were used by fly fishermen and captures their exquisite beauty. It is one of the many books on fishing collected by Robert W. Reford and one of a handful that form part of the Garden's permanent collection of rare books.