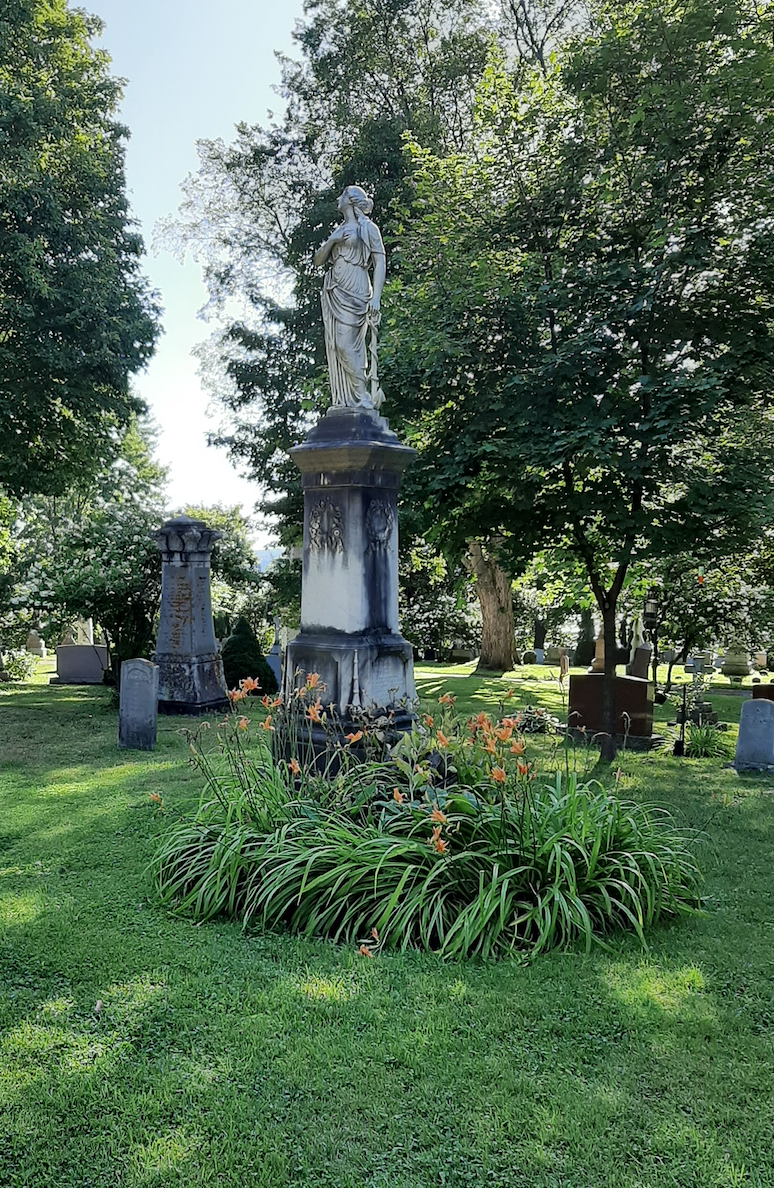 Location: Mount Hermon Cemetery, Section Q
Date: c. 2019
Source: Archives of Treggett Family
Photographed by Ariel Blouin
Willis Russell was a successful politician and businessman from Quebec City. He devoted his life to the maintenance and management of the leading hotel establishments in the old capital. He understood the need to welcome visitors to a city like Quebec properly.
He owned several hotels such as the Saint-Louis Hotel, the Russell House and the Albion Hotel. He was a man with an enterprising spirit, and he was not content to remain in the hotel business. He involved himself in various other local businesses.
He was later involved as a member of the municipal council of Quebec for several years.