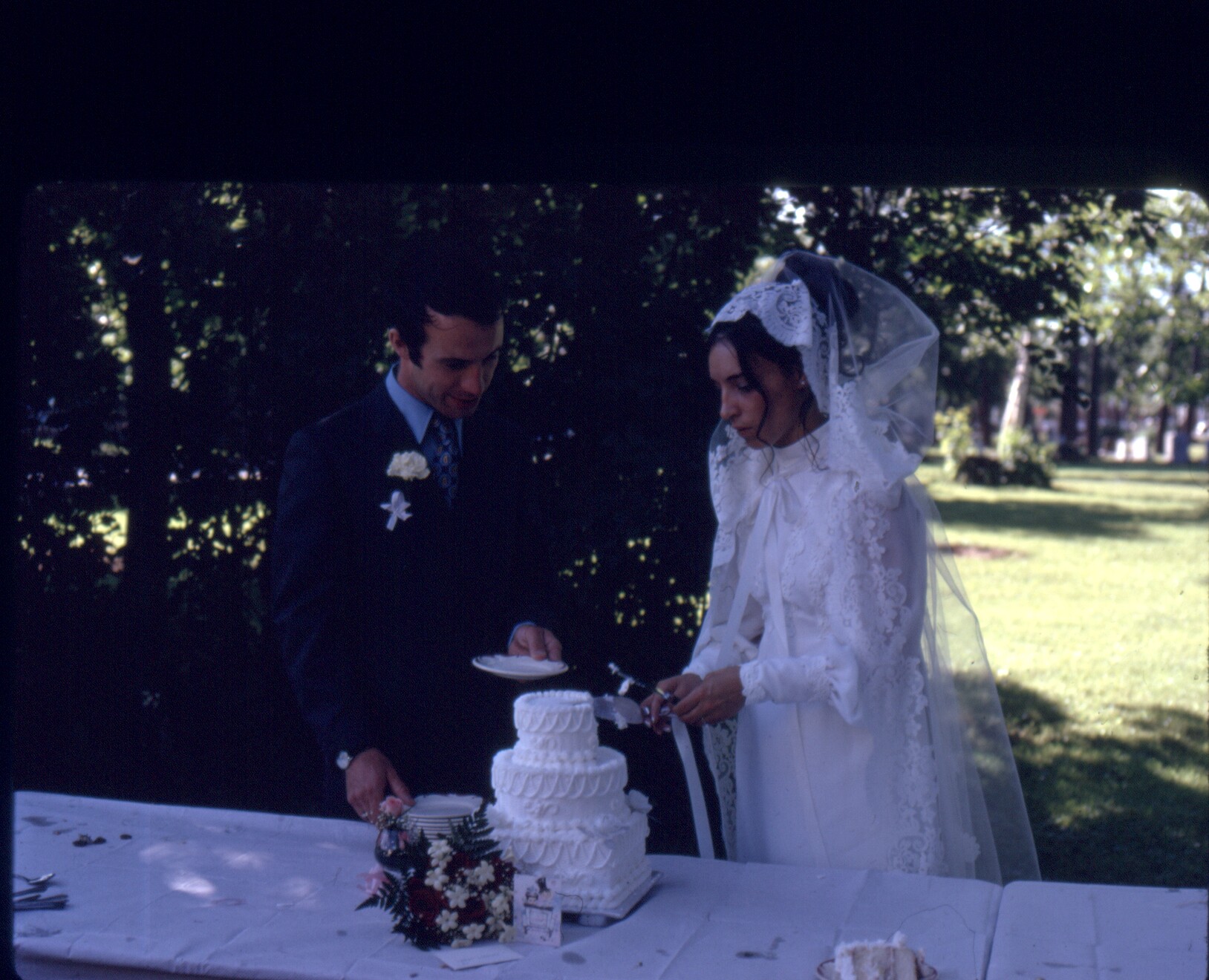 Location: Mount Hermon Cemetery
Date: c. 1971
Source: Archives of The Treggett Family
Brain and Jacqueline had a whirlwind love story and later married on July 3rd, 1971.  Their wedding was on a beautiful sunny day, and it was perfect. The reception was held on the front lawn of the cemetery grounds.