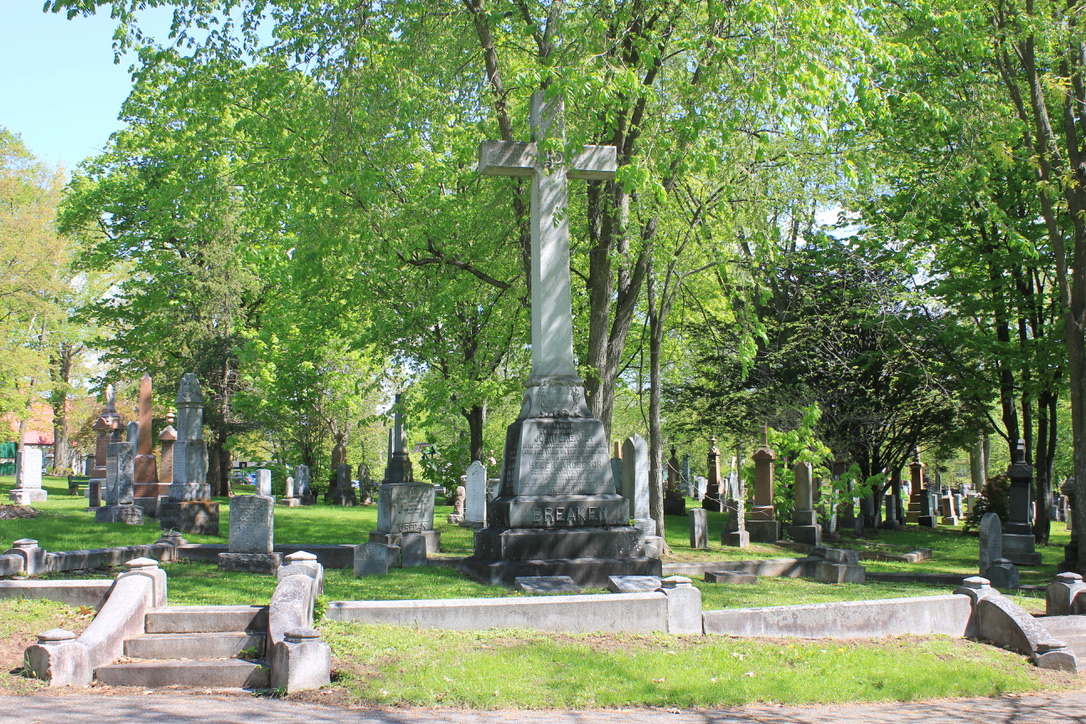 Location: Mount Hermon Cemetery, Section D
Date: c. 2019
Source: Archives of Treggett Family
Photographed by Ariel Blouin
John T. Breakey owned a sawmill and timberlands in the Chaudière Mills district of Quebec.
He also built a six-mile stretch of railway from his mill to the St. Laurence River. He later purchased his own locomotive for his lumber business.
Later the town was named Breakeyville in his honour.