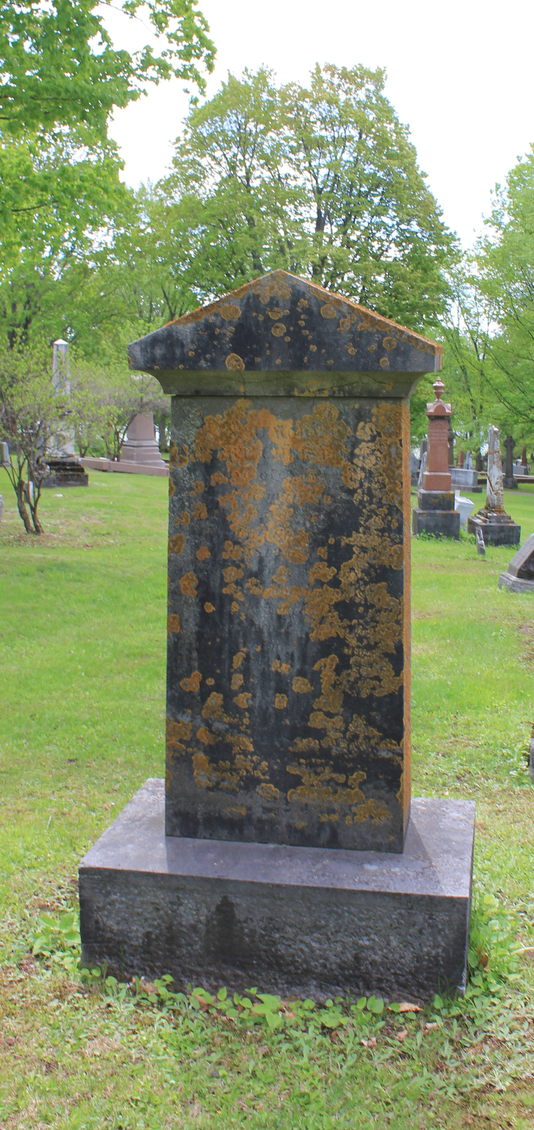 Location: Mount Hermon Cemetery Section Q
Date: c. 2019
Source: Archives of Treggett Family
Photographed by Ariel Blouin
Robert Christie was a politician, lawyer, journalist, historian, and served in the war in 1812 as a Captain of the 4th Battalion.
In 1816, Christie established and edited a weekly newspaper, the Quebec Telegraph, one of the first commercial newspapers in Quebec.  This newspaper was published in English and French.
Christie is to be remembered as one of Canada's most famous historians.