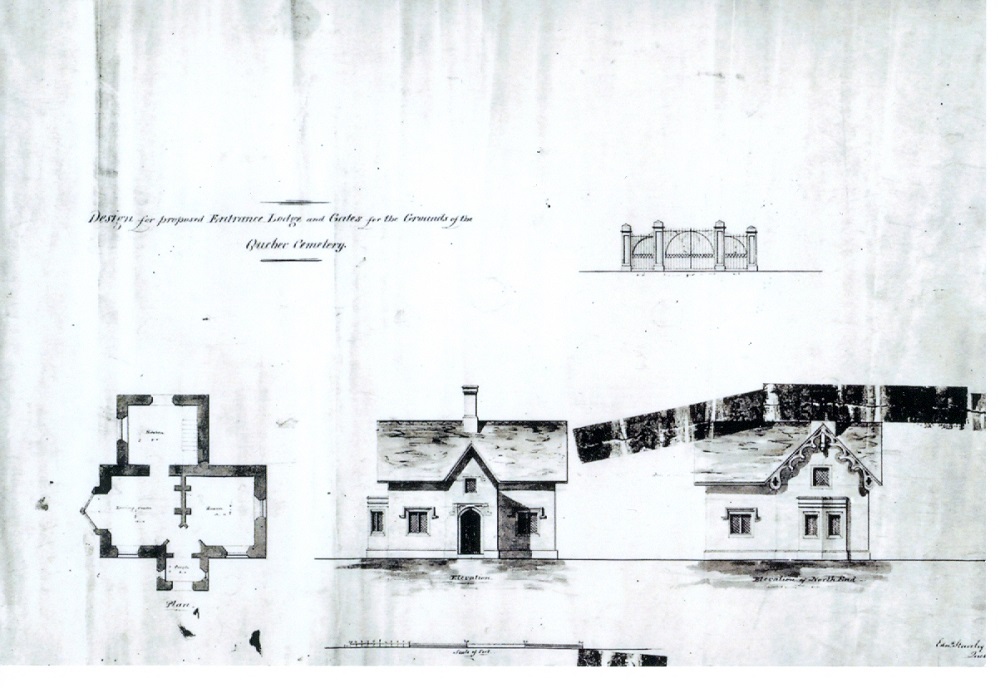 Location:  Mount Hermon Cemetery, Quebec
Date: 1847
Source: Archives of Mount Hermon Cemetery
These are the plans of the entrance lodge and gate as designed by Edward Stavely.
 The design of the entrance lodge was inspired by Gothic architecture and built entirely of wood. The brick facade was installed later when the lodge was renovated.