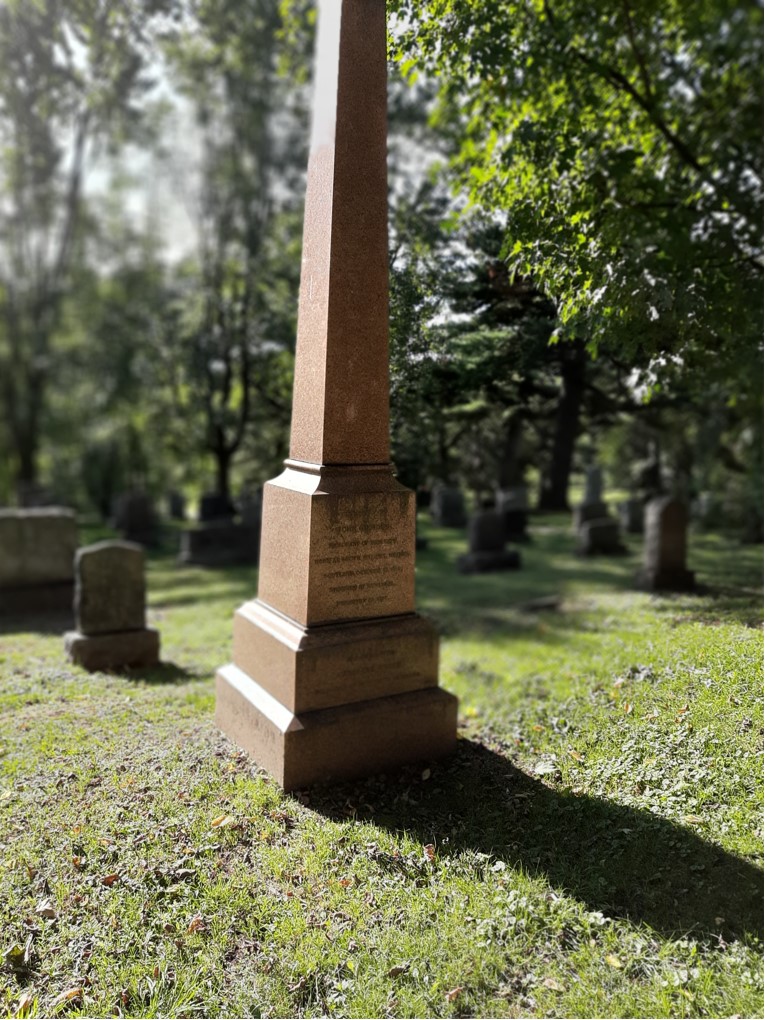 Location: Mount Hermon Cemetery Section K
Date: c. 2019
Source: Archives of Treggett Family
Photographed by Ariel Blouin
John Gilmour was born in Scotland in 1812.  He came to Quebec with his brother in 1832 to work for the Glasgow timber firm of Pollock. Later he started a merchant company called Gilmour and Company. They imported timber, tar, hemp, and flax from the Baltic.  He was one of the founders of Mount Hermon Cemetery, an active member of the St. Andrew's Society and a member of the first Municipal Council of Sillery.
In the 1870s, he received a significant blow when his competitor opened a competing business in Montreal.