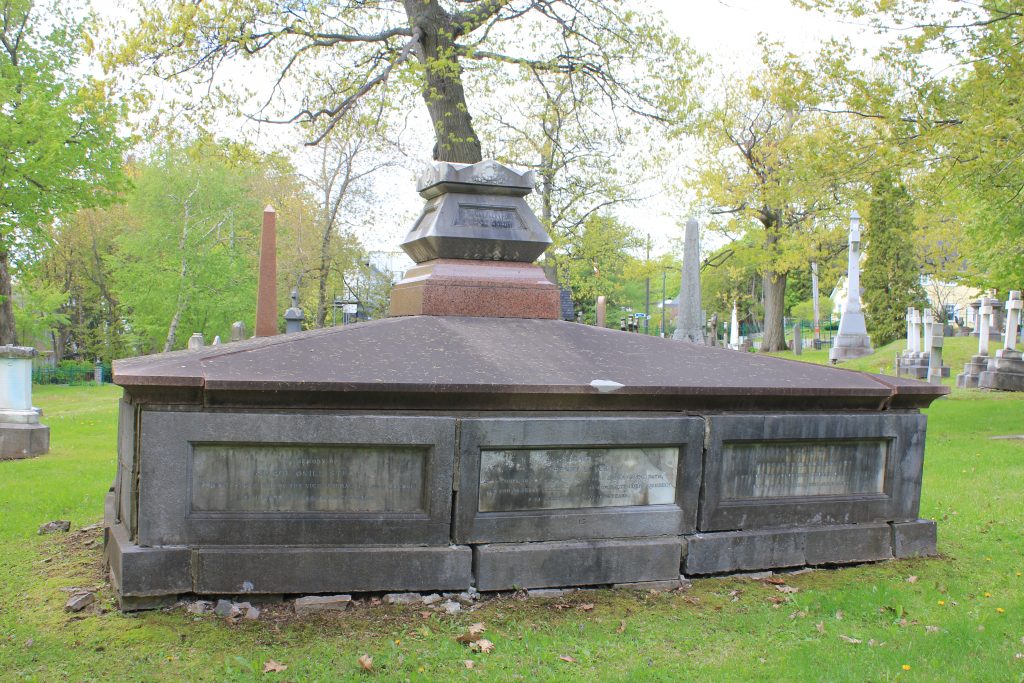 Location: Mount Hermon Cemetery Section, S
Date: c. 2019
Sources: Archive of Treggett Family
Taken by Ariel Blouin
George O'Kill Stuart was born in Toronto and later came to Quebec to continue his studies in law.
In 1841, he was appointed to be a lawyer for La Corporation de Quebec and Queens Council in 1854. He later became the Mayor of Quebec from 1846-50. One of Mr. O'Kill Stuart's goals as Mayor was to install proper street lighting and water distribution system in Quebec City. He was also the first president of Mount Hermon Cemetery.